Phillips back in the fold, ready for season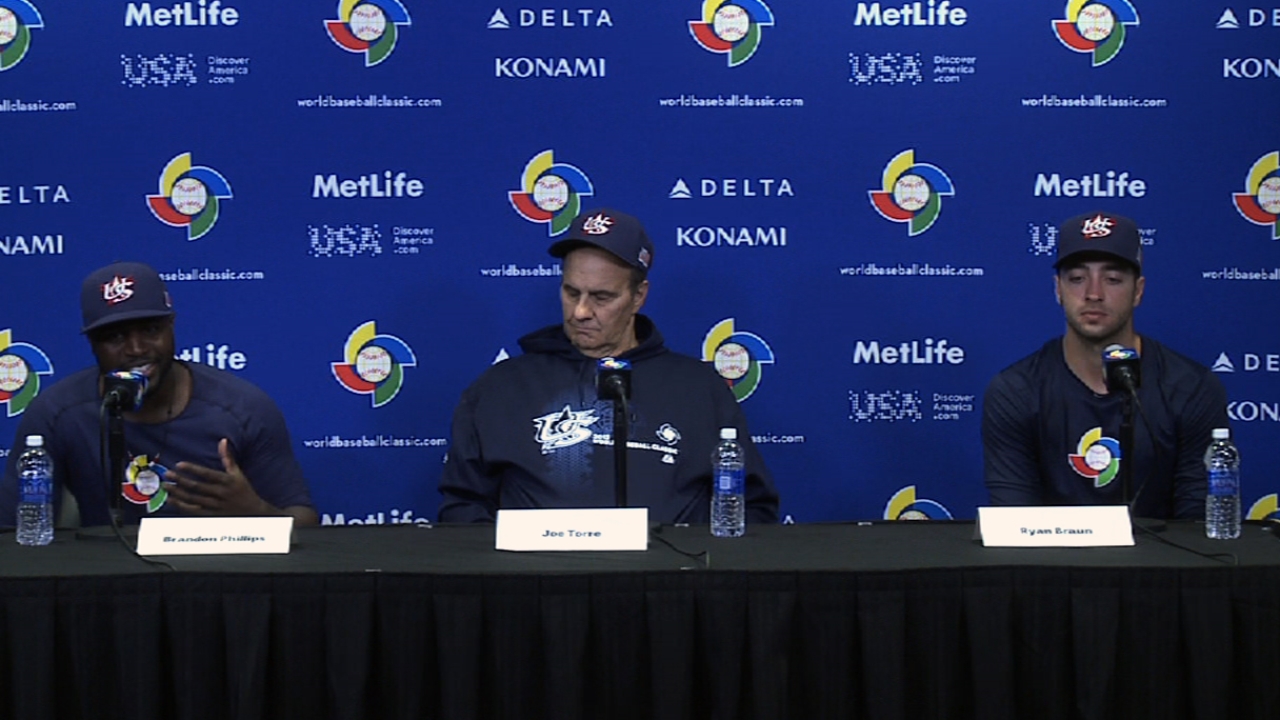 GOODYEAR, Ariz. -- Truth be told, Reds second baseman Brandon Phillips wasn't quite ready to return to camp after the World Baseball Classic. He hoped Team USA would make it to the championship game on Tuesday night in San Francisco.
Instead, Puerto Rico eliminated the American squad Friday night and advanced into the championship game against the Dominican Republic after beating two-time defending champion Japan. But, Phillips wasn't sad about being among the Reds again.
"I'm disappointed about losing. Being back, I missed the guys and missed the team," Phillips said on Tuesday morning. "Would I have loved to win the WBC? Of course. That's the goal. I wish I was still playing in it right now. Things didn't go that way. The better countries beat us. Now it's time for us to get ready for our real season and enjoy the rest of Spring Training."
After getting a couple of days of rest and his equipment finally arriving, Phillips was back in the Reds' lineup against the White Sox on Tuesday. He played five innings and went 2-for-3 with an RBI single in the fourth inning and two runs scored.
In six Classic games, Phillips batted .269 (7-for-26) and amassed countless more good memories from the experience.
"I'd do it again. It was fun," Phillips said. "It was more than I expected. I loved every second of it."
Phillips also found playing in those types of games to be much different than anything he's done before.
"At Spring Training, you're used to playing three innings, maybe five innings. There, you have to play all nine and try to win," Phillips said. "Instead of going out there and working on things for the season, you have to represent your country by winning. It was a lot of work. It was something I didn't think would be like that but it was awesome. It was a dream come true."
As for getting ready for the season, Phillips spent time with USA coaches Larry Bowa, Dale Murphy and Gerald Perry and also worked with Phillies shortstop Jimmy Rollins in the infield. He didn't think his preparation for the regular season would be negatively affected.
"It was fun and I got a lot of work in," Phillips said. "I learned a lot from those guys and hopefully it can help me during the season."
Mark Sheldon is a reporter for MLB.com. Read his blog, Mark My Word, and follow him on Twitter @m_sheldon. This story was not subject to the approval of Major League Baseball or its clubs.