Mesoraco continues strong push for backup role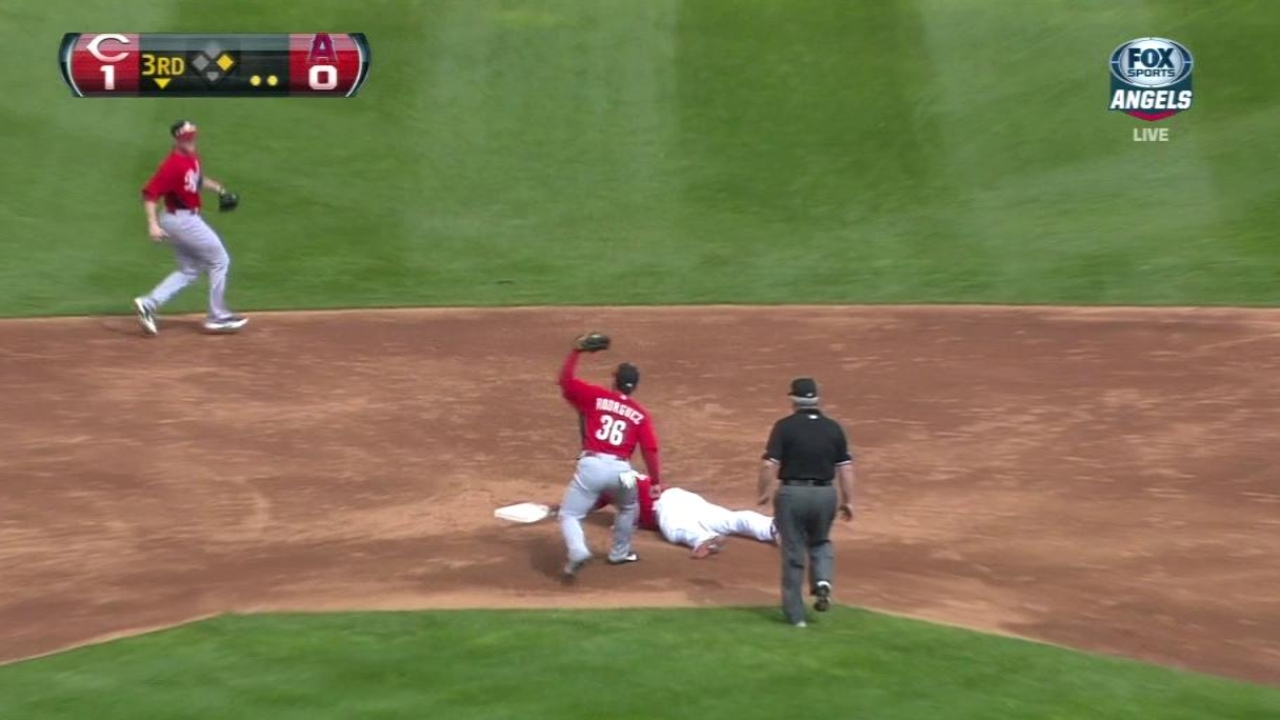 PEORIA, Ariz. -- Devin Mesoraco started behind the dish against the Mariners on Thursday, singling in his first at-bat to improve his spring batting average to .500 (9-for-18) with two homers and 10 RBIs.
"He's not only hit the ball -- he's thrown well, he's caught well," manager Dusty Baker said of Mesoraco, who is competing for a backup catching spot with Miguel Olivo. "He's really improved, big time. He's more confident. Throughout his career, Devon's second year at [every] level has always been better."
Mesoraco was the Reds' first-round Draft pick (15th overall) in 2007, and after a short season that year at Rookie Ball, he played two full seasons of Class A ball, a season split between Class A, Double-A, and Triple-A, and two seasons split between Triple-A and the Majors. He played 54 games for the Reds in 2012.
"When we got this guy, he wasn't [Buster] Posey, who went to college," Baker said. "He came out of high school, so there's a lot to learn, not only hitting-wise, but a lot to learn catching, blocking, throwing, all kinds of stuff."
Owen Perkins is a contributor to MLB.com. This story was not subject to the approval of Major League Baseball or its clubs.