Baker hopes to know Chapman's role within week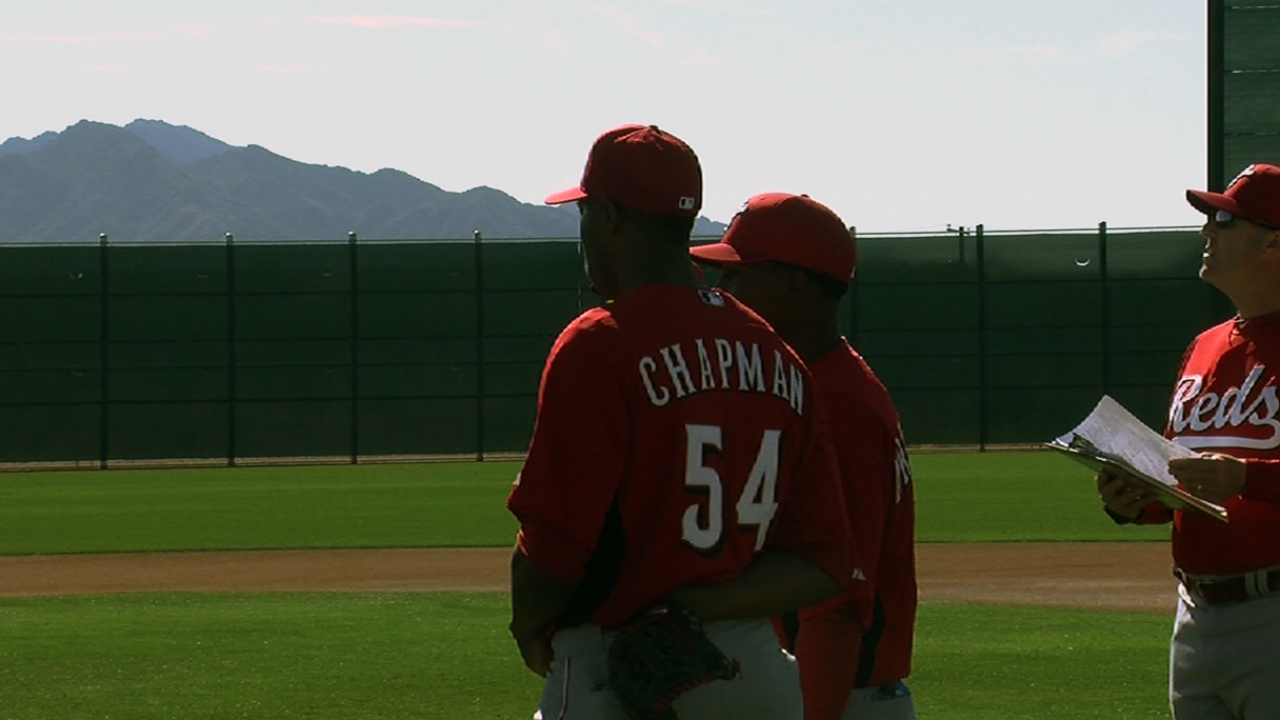 GOODYEAR, Ariz. -- The Reds still aren't sure if Aroldis Chapman will be pitching for them in the first inning or the ninth this season, but Dusty Baker hopes to know sooner rather than later.
"I'd like to decide soon and get my team together," Baker said Wednesday. "I don't like having guys in the middle, because that's a bad situation when you're in the middle of anything, an unknown. Then everyone else is in an unknown situation. I don't think that's fair to him or us."
Baker acknowledges that the decision is not his and his alone. It is an organizational decision in which he'll certainly have input. It is apparent that if Baker had his way, Chapman would remain a closer, but as an organization, the Reds recognize the value the Cuban left-hander could have as a starting arm.
"I'd like to make a decision in the next week or so," Baker said, "so I can get my team together."
One concern with converting Chapman would be his workload, as he pitched just 71 2/3 innings last season and would, therefore, be limited in terms of how many innings he could pitch as a starter. The Reds would have to be creative with how they dole out the starts to Chapman.
"[The workload] is always a concern," Baker said. "You're on uncharted waters."
Chapman is scheduled to start Saturday against the Giants in a split-squad game. His competition for the No. 5 starting slot, Mike Leake, will start the Reds' other game that day.
In four innings of work thus far this spring, Chapman has allowed one run on three hits.
Anthony Castrovince is a reporter for MLB.com. Read his columns and follow him on Twitter at @Castrovince. This story was not subject to the approval of Major League Baseball or its clubs.