Votto returns to Reds after emotional Classic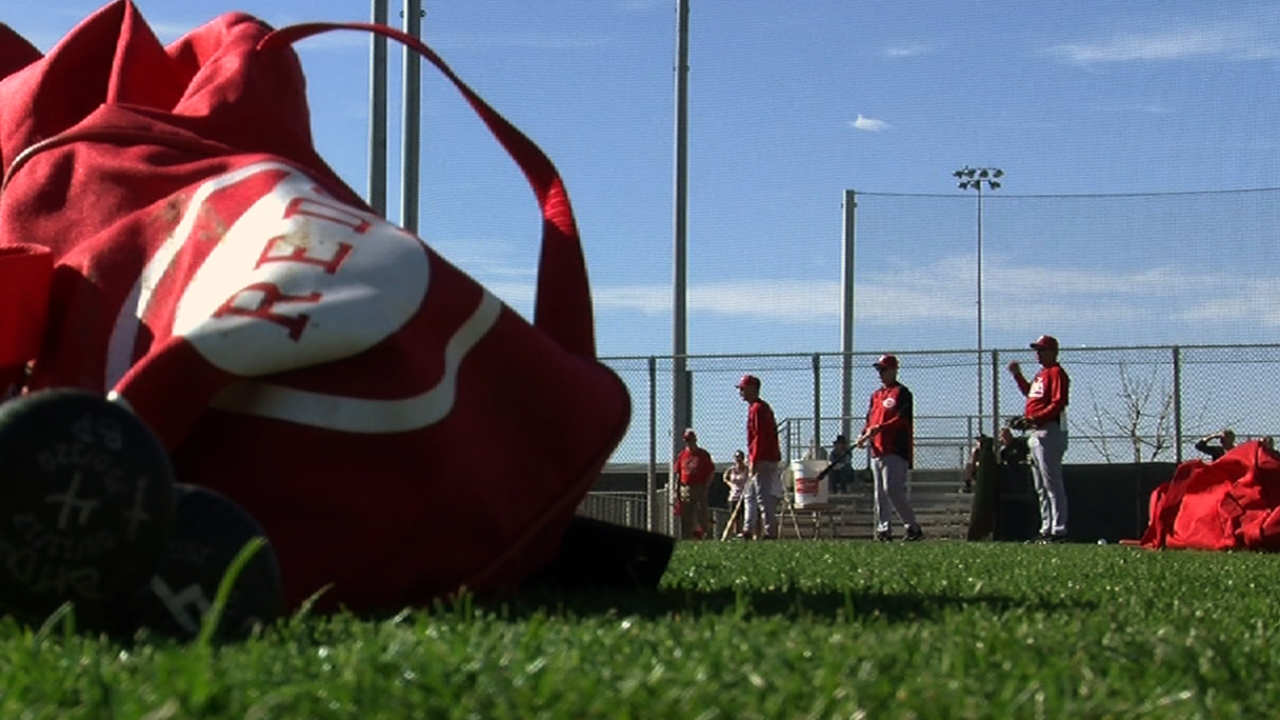 GOODYEAR, Ariz. -- Joey Votto came in from batting practice on his first day back to Reds camp after playing for his native Canada in the first round of the World Baseball Classic. He sat down at his locker and watched as Puerto Rico played the United States.
As happy as he was to be back with his regular Major League team, a part of him was still getting over the disappointment of being knocked out of the tournament.
"I wish I was playing the game we're watching right now," Votto said. "I was proud to play with the team I played with, Team Canada, and I was lucky to be a part of the tournament and thankful that I was healthy enough to be a part of it, and I wish the rest of the teams the best of luck."
It was a wild ride for the Canadian team. The club was mercy-ruled in its first game against Italy, but came back strong to beat Mexico in a game marred by a ninth-inning fracas. Team Canada played the U.S. on Sunday for the right to advance to Miami, and it was a close game until the late innings, when the Americans pulled away.
Votto said the quick escalation of intensity from a regular spring camp to an all-out battle for national pride was a perfect test for a player who missed 51 games last year becaue of arthroscopic knee surgery.
"I think it was really good for me personally," Votto said. "I think it helped remind me of what I need to prepare for, what the feeling is like on a daily basis. It was good to be challenged physically, to play 18 straight innings, longer games, getting all the at-bats in. I think it was good, and it reminded me that I've got a good bit to go.
"Thankfully I got to test the waters there, and hopefully get back to work and get ready for April 1."
That sounds good to manager Dusty Baker, who had already penciled in Votto as his No. 3 hitter for Tuesday's Cactus League game against the Dodgers.
"Joey said he felt good playing nine innings," Baker said. "He said his stroke was a little off, which is to be expected right now. He played for his country. That was the right thing to do, and now it's time to come play with us."
Doug Miller is a reporter for MLB.com. Follow him on Twitter @DougMillerMLB. This story was not subject to the approval of Major League Baseball or its clubs.