Prior makes first spring appearance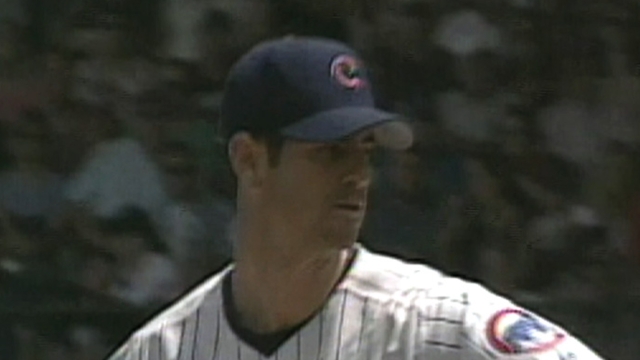 GOODYEAR, Ariz. -- Mark Prior, the most well-known pitcher in Minor League camp with the Reds, had a productive Tuesday morning, making his first appearance in a game this spring.
It was the first time Prior had pitched to hitters since last season for Triple-A Pawtucket. The Red Sox released him in August after Prior pitched to a 3.96 ERA with 38 strikeouts and 23 walks in 25 innings.
Now the former Cubs phenom, who hasn't pitched in the Major Leagues since 2007 and signed his Minor League deal after speaking with his former manager, Dusty Baker, is back at it earlier than he has been in years.
Prior looked good Tuesday, starting for Triple-A Louisville against Double-A Pensacola on Field 4 and getting three outs so fast (nine pitches) that he threw to another batter just to get to his desired pitch count of 15. He struck out two batters and threw 14 strikes.
"It was a good start," Prior said. "I was a little up in the zone early, but down later. I'm not going to put too much importance on one outing, but I'm already doing certain things better than I was doing at any point last year, and that's encouraging."
Prior was consistently at 90 mph and reached 91 with his fastball.
"The key is the spread between the fastball and the curveball, and it was at about 10 mph, which is what I want," Prior said. "I'm happy with it overall."
Doug Miller is a reporter for MLB.com. Follow him on Twitter @DougMillerMLB. This story was not subject to the approval of Major League Baseball or its clubs.