Cingrani brings effective pickoff move to camp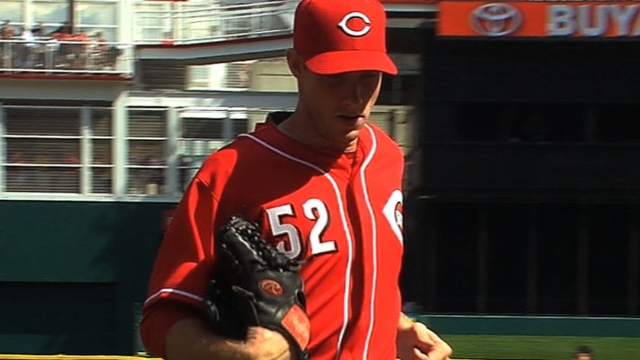 SCOTTSDALE, Ariz. -- Reds left-handed pitching prospect Tony Cingrani has one part of his game well-developed already. Cingrani, 23, recorded eight pickoffs in 16 games at Double-A Pensacola last season.
Cingrani, the Reds' No. 3 prospect according to MLB.com, has been honing his move since his college days.
"It wasn't very hard to work on," Cingrani said. "At Rice, we worked on it every couple of days during the fall and everything. We just worked on getting to that 45 [degree angle] and changing up head movements. I really didn't do too much with my head. I just work on that 45 degree angle and make everything look like I'm going home and then coming over."