Nearly Splendid: Votto falls shy of Splinter's mark
Reds slugger reached twice in 20 straight games, one off Williams' record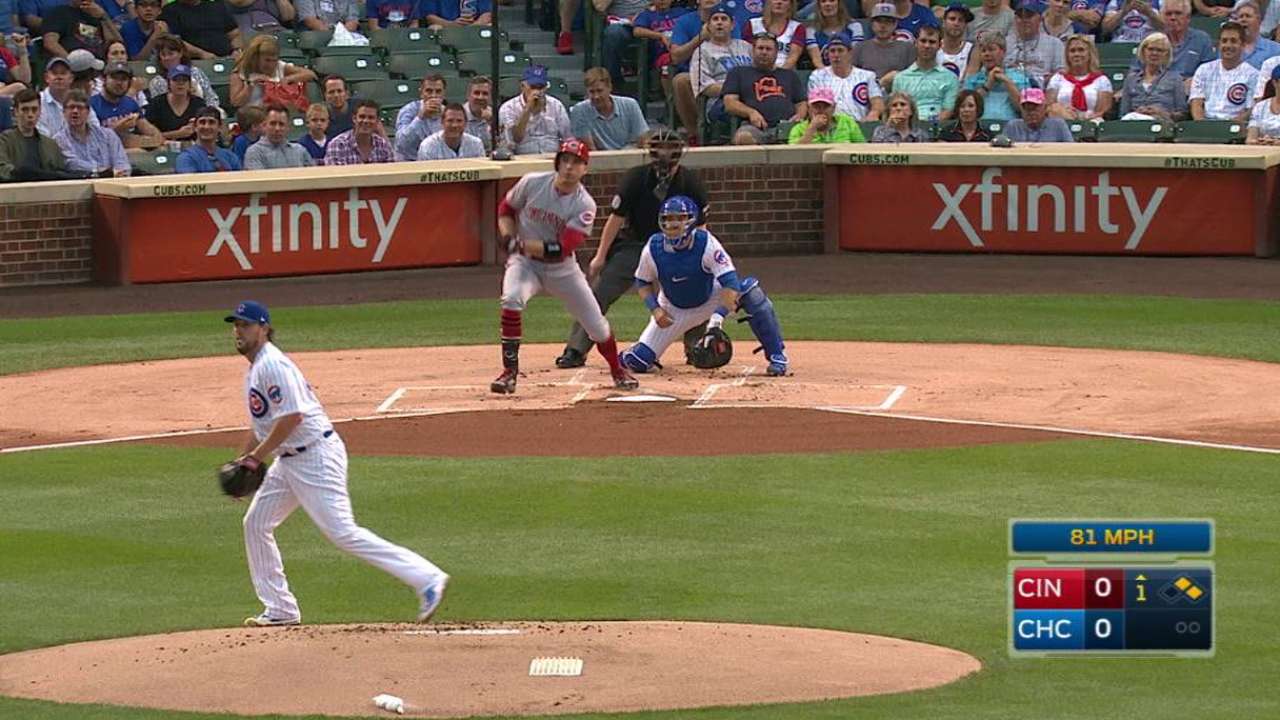 CHICAGO -- A 69-year-old record streak held by Ted Williams remains his alone.
Reds first baseman Joey Votto's streak of reaching safely multiple times in a game ended at 20 games during a 7-6 loss to the Reds on Wednesday night at Wrigley Field. Votto was 1-for-4 with a first-inning single. Williams, the Red Sox great and Hall of Fame legend, owns the modern Major League record of reaching twice or more in 21 straight games, from May 31-June 24, 1948.
Starting from July 26, Votto's streak equaled Barry Bonds, who did it for the Giants in 2004, and all-time hits leader Pete Rose's streak for the Phillies in 1979.
"All the names at the top of the list have qualities I admire as hitters," Votto said via text message. "I feel a connection to all of them because of how much they have all inspired me and how much I've learned from them."
In the first inning, Votto hit a single to right field against Cubs starter John Lackey and twice came close to hits after that. Leading off the third inning, he tattooed a drive to right field that was caught at the back of the warning track by Jason Heyward.
Batting with two outs in the fifth inning, Votto lined a ball back to Lackey. The pitch instinctively had his glove up and made a snow-cone catch. In the seventh inning vs. reliever Brian Duensing, Votto grounded out routinely to first base.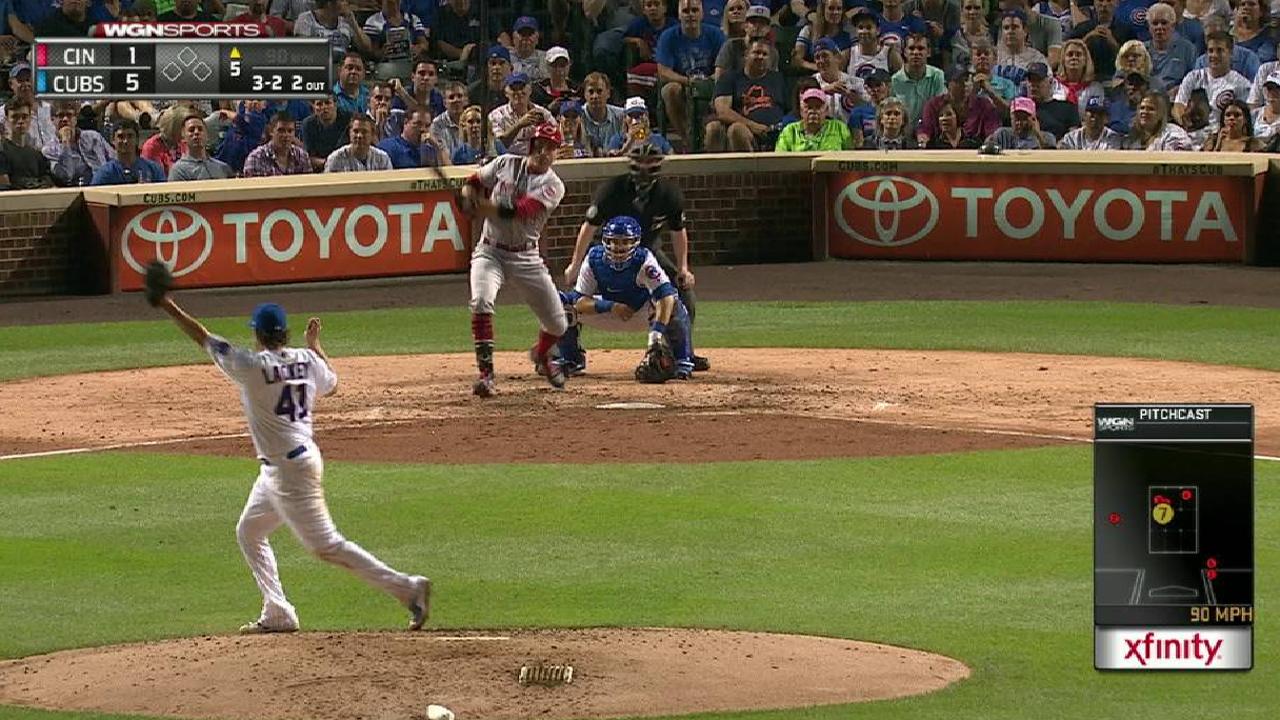 "He's a guy who is tough to pitch to. If you hold him to a single, you call it a win," Lackey said.
In the ninth inning against Wade Davis, the Reds went down in order with No. 2 hitter in the order, Zack Cozart, making the third out with Votto on deck. Of all things, a walk-off wild pitch in the bottom of the ninth by Blake Wood prevented Votto from getting another plate appearance.
"He had every opportunity to do it," Cubs manager Joe Maddon said. "I was even thinking if it got to a point, we were going to intentionally walk him at some point to keep the streak alive. Interesting night."
Votto has reached safely 55 times in his past 90 plate appearances for a .611 on-base percentage.
"That's an incredible number for 20-plus games," Reds manager Bryan Price said. "It's been sensational to watch. To see the energy he plays with as a guy who's played in every single game for us and has no desire to not play -- he comes with energy every day and it's on display -- I think is more impressive than anything."
Overall for the season, Votto is batting .315/.447/.597 with 31 home runs and 83 RBIs. He leads the Majors in on-base percentage, a 1.044 OPS and 98 walks.
"You can look at the names on that streak he's alongside, and I believe his name definitely goes right there beside those guys," Reds pitcher Homer Bailey said. "He's somebody who is going to be here a long time and continue to have the kind of results he's had the last seven, eight years. It just goes to show his work ethic, consistency and the way he approaches his game and never alters. He's truly a special hitter."
Mark Sheldon has covered the Reds for MLB.com since 2006, and previously covered the Twins from 2001-05. Follow him on Twitter @m_sheldon and Facebook and listen to his podcast. This story was not subject to the approval of Major League Baseball or its clubs.