Romano looks to seal series win vs. Brewers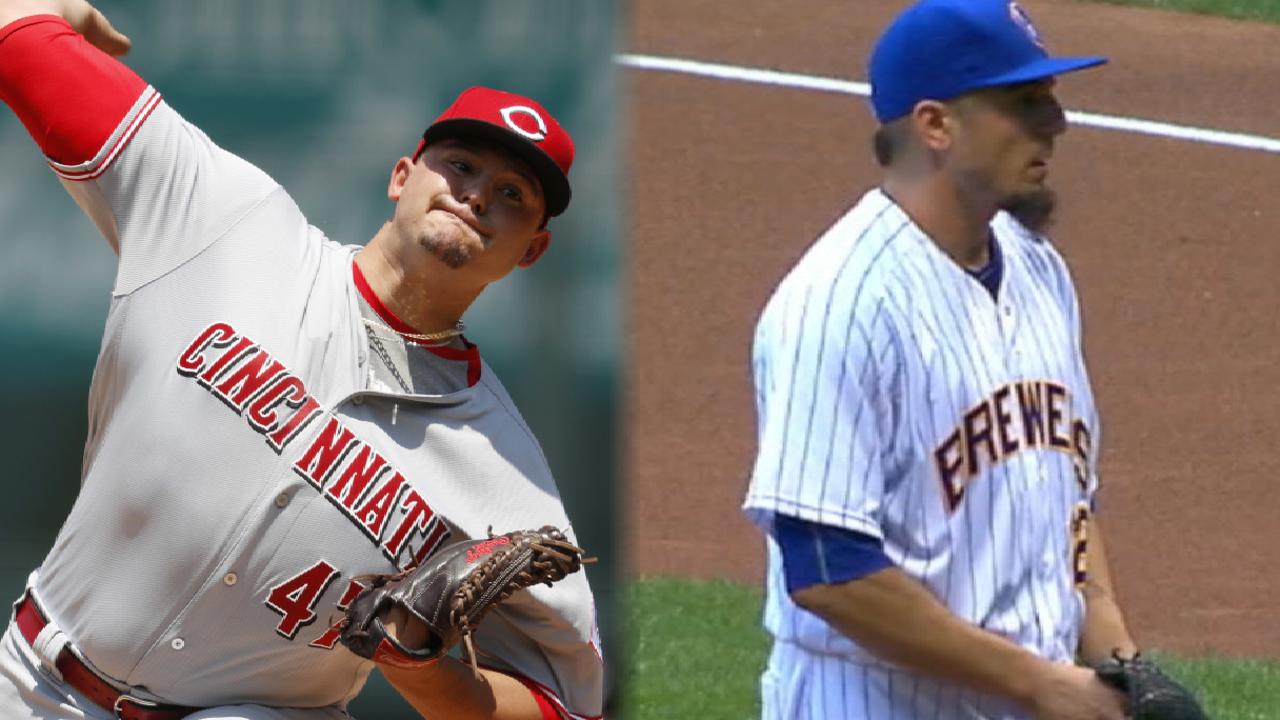 As one of the Brewers' veterans who called a players-only meeting on Thursday, Matt Garza hopes to help his team break out of its post-All-Star-break slump when he and the Crew go for a series win against the Reds in the finale on Sunday at Miller Park.
The Reds will counter with rookie right-hander Sal Romano, who will make his second career start against Milwaukee.
After the Brewers were swept by the Twins in a four-game series last week, Garza and Ryan Braun directed a players-only meeting in an effort to increase communication between players.
Garza told the team, "We have 162 [games]. We're not done yet, so let's just keep going. Let's have fun. Let's get back to playing the way we played."
He'll have a chance to act on his words after struggling in his last start on Tuesday against Minnesota, when he allowed a season-high eight earned runs, which included four homers, over 3 1/3 innings.
The Brewers' offense will look to build off an impressive comeback effort against the Reds on Friday, when they scored seven runs in the sixth inning. Milwaukee also got home runs from Travis Shaw, Braun and Eric Thames on Saturday in an extra-innings win.
"We just needed to score some runs," Brewers manager Craig Counsell said after Friday's win. "In baseball, the energy that you want is created by scoring runs. I love great starting pitching, but there's not a line of high fives after the first inning when there's a zero on the board."
Romano has thrown six innings in each of his last two starts, but he allowed a combined nine runs in those outings.
Things to know about this game
• According to Statcast, Joey Votto's chase rate of 5.6 percent on pitches far from the strike zone is easily the lowest in MLB, among more than 120 hitters who have seen at least 500 of these pitches. Votto's chase rate is down significantly from Statcast's first two seasons, and has dropped steeply in August.
• Romano made his Major League debut against the Brewers on April 16. He took the loss in the Reds' 4-2 defeat, allowing three runs, two earned, over three innings. In that outing, Romano gave up homers to Braun and Shaw, who homered on Saturday against Reds starter Scott Feldman.
• Garza is 4-5 with a 4.71 ERA in 15 career outings against the Reds. He gave up just one earned run in four innings against them on April 24 in his first start of the season, which was his only start against Cincinnati this season.
Carson Mason is an associate reporter for MLB.com based in Milwaukee. This story was not subject to the approval of Major League Baseball or its clubs.