Feldman set to return to rotation Saturday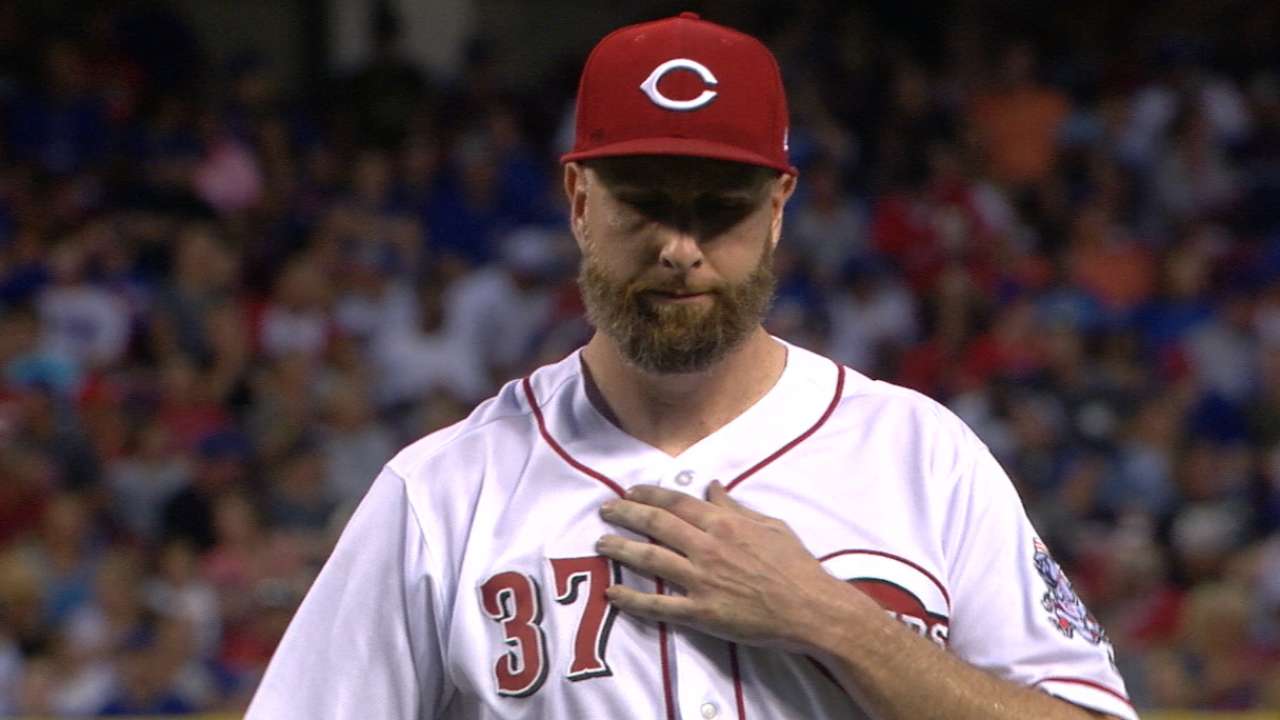 MILWAUKEE -- Reds pitcher Scott Feldman and his right knee passed all the tests this week, and he was cleared Friday to be activated from the disabled list and start vs. the Brewers on Saturday.
Feldman will replace Tim Adleman in the rotation and make his first start since July 17, when he lasted one inning vs. the Nationals before his knee would not allow him to continue. The following day, the Reds placed Feldman on the 10-day disabled list because of inflammation in the knee.
"It's been pretty annoying being on the DL, as is usually the case. I'm just happy to get back out there," said Feldman, who is 7-7 with a 4.34 ERA in 19 starts.
Feldman did not go on a rehab assignment and was able to maintain a throwing program while he was out. On Wednesday, besides throwing in a bullpen session, he performed agility and running drills on the field.
"He's done everything we could ask him to do. We can't really ask him to do any more than he's done," Reds manager Bryan Price said. "What maybe many people don't know is that this has been an issue for him for a while. It's just managing a knee problem. He's done it quite well. I don't want to say it wasn't noticeable before, but it's certainly not something that we talked a great deal about, but he's done a great job with it. My hopes are that he'll be able to maintain what we saw those first couple of months."
Price didn't expect Feldman's knee to allow him to run at 100 percent.
"I usually just strike out anyway. It's not like I was too fast to begin with," Feldman said. "I'll just try my best."
Adleman was moved out of the rotation after his July 29 start when Asher Wojciechowski was promoted from the bullpen to starting. Adleman was moved back into the rotation again Monday for one start when Robert Stephenson went on the DL.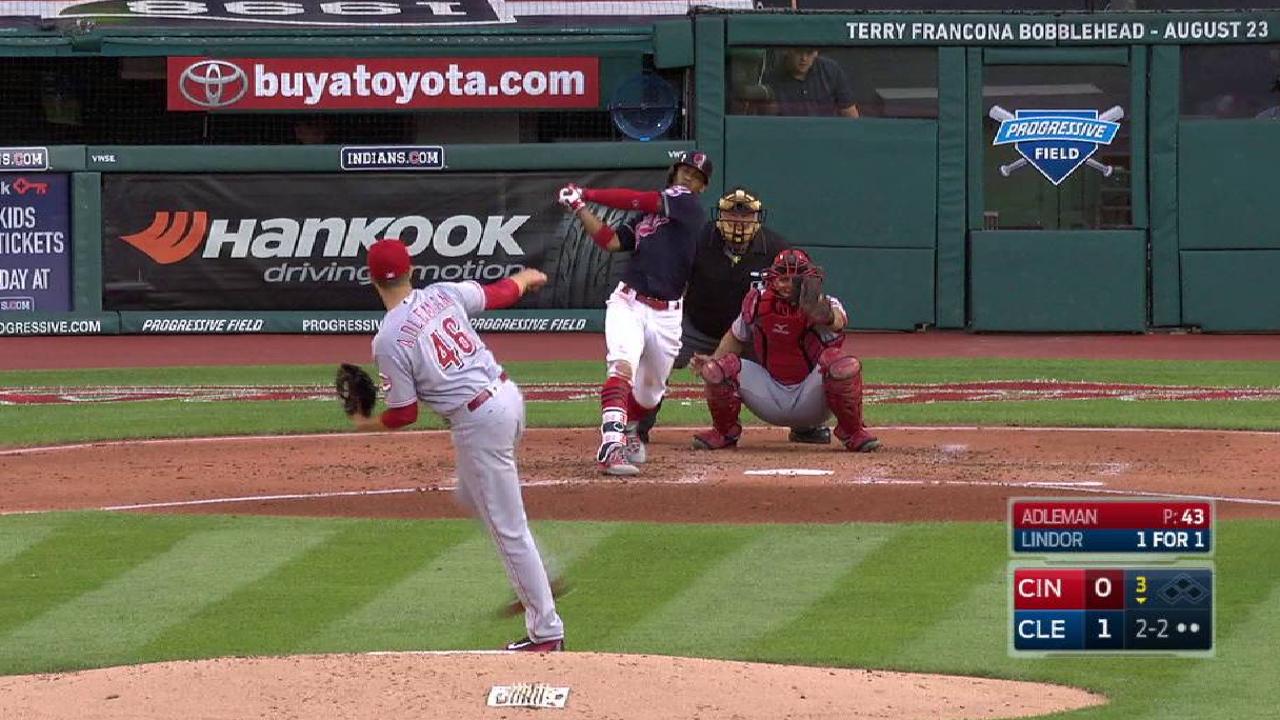 Price plans to have Adleman available from the bullpen as a long reliever. A corresponding roster move for Feldman's activation will be revealed Saturday afternoon.
"We prepped him alongside Scott, so if we were not confident Scott could take the mound on Saturday, Tim would be able to," Price said. "We can't do anything more than what we've done, from the strength and conditioning stuff with Scott and all the pitching and the [pitcher's fielding practice] to now. The proof will be in the pudding as to how he handles himself on the mound."
Feldman wasn't expecting to have any issues.
"I think it's going to be fine once we get through the season. Everything will be fine," Feldman said. "I hope it's not a really lingering issue for the season. I hope it's behind me and I can worry about pitching and not have to talk about it anymore."
Worth noting
• The Reds announced that they sent Class A Daytona first baseman Kevin Franklin to the Braves to complete the Feb. 12 trade for second baseman Brandon Phillips. At the time of the deal, Cincinnati sent $13 million in cash to Atlanta to cover most of Phillips' salary and acquired Minor League pitchers Andrew McKirahan and Carlos Portuondo.
Mark Sheldon has covered the Reds for MLB.com since 2006, and previously covered the Twins from 2001-05. Follow him on Twitter @m_sheldon and Facebook and listen to his podcast. This story was not subject to the approval of Major League Baseball or its clubs.