Inbox: Will Reds trade Cozart by Deadline?
Beat reporter Mark Sheldon fields fans' questions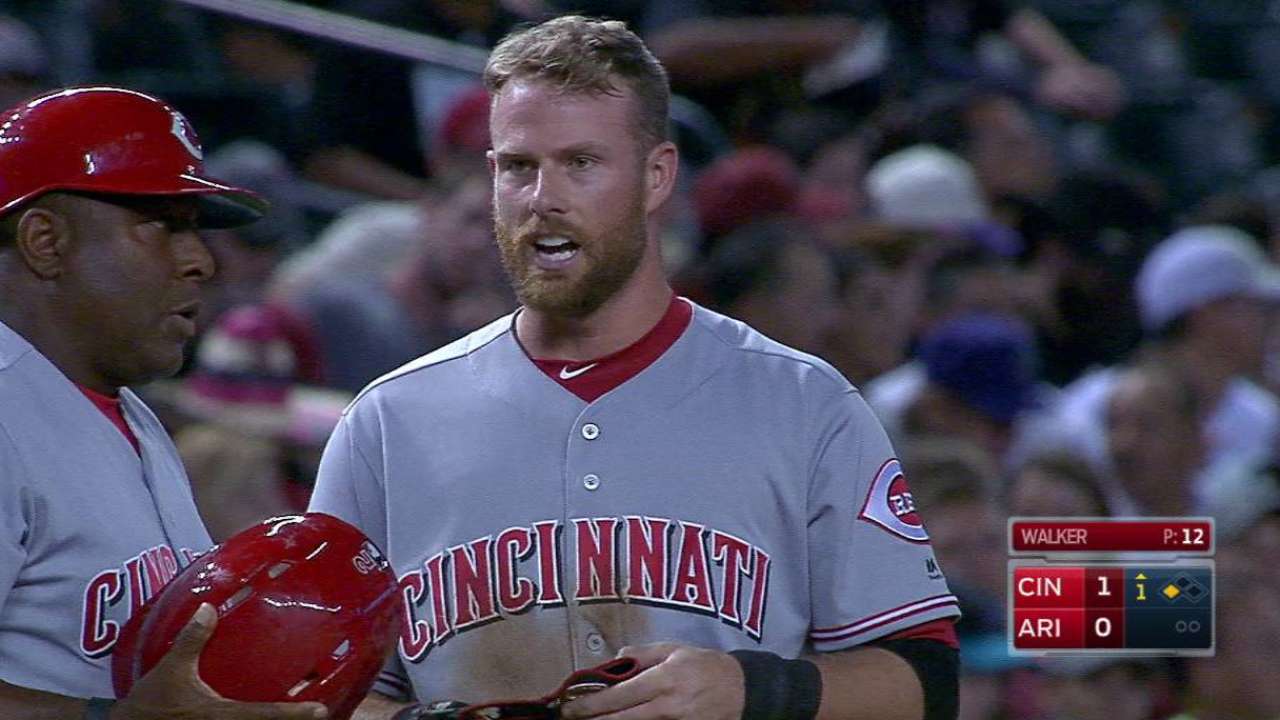 The All-Star break is over and it's time for everyone to get back and begin the second half. Of course, the July 31 non-waiver Trade Deadline is coming soon and that means plenty of questions about who might be dealt. Let's delve into this latest edition of the Reds Inbox.
Do you see the Reds trading Zack Cozart at the Trade Deadline?
-- Dallas A., Pueblo, Colo.
I think it's entirely possible, especially since Cozart is having a career year at the plate, continuing to play fantastic defense and is a free agent after the season. What dims the chance of a deal is lack of demand. There wasn't a big need for shortstops in the winter and there isn't much more now. However, there are three clubs -- Washington, Arizona and Baltimore -- that are all missing shortstops because of injuries.
• Submit a question to the Reds Inbox
What is the right price for trading Raisel Iglesias to the Nationals?
-- Aaron H., on Facebook
Whatever it is, it should be super-duper high. MLB.com reported last week that Washington expressed interest. I don't think the Reds particularly want to move Iglesias, but general manager Dick Williams would be correct to listen to any offer for any player. Iglesias, who is signed through 2020, is the kind of the reliever the Reds need to have around for when they are ready to contend. He's not cost-prohibitive, is a positive presence in the clubhouse and most importantly, he stabilizes the back end of the bullpen.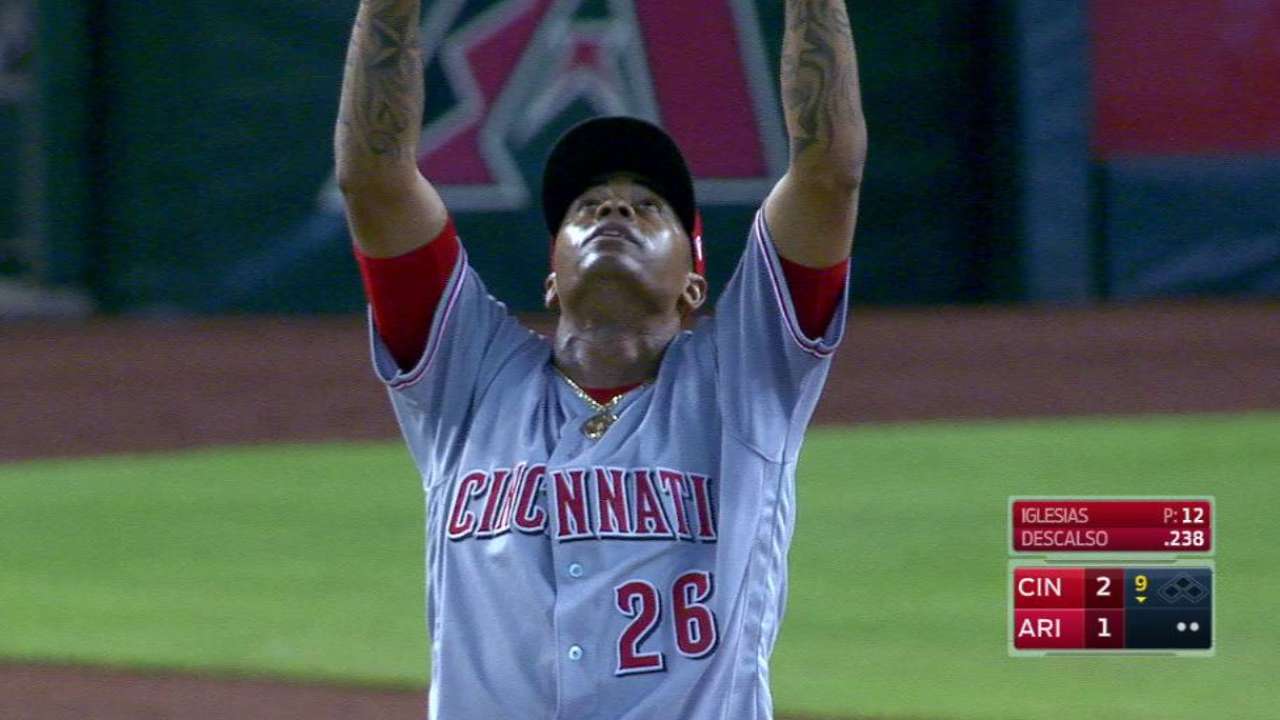 Do you think the Reds will aggressively market Tony Cingrani in trade talks?
-- @EricTStauffer2
If they aren't, they should be. As a left-handed reliever who has pitched well since his return from the disabled list, Cingrani could help a club needing a complementary piece for its bullpen. The Reds still have rookie lefty Wandy Peralta, who emerged to be a dependable option while Cingrani was on the DL earlier in the season.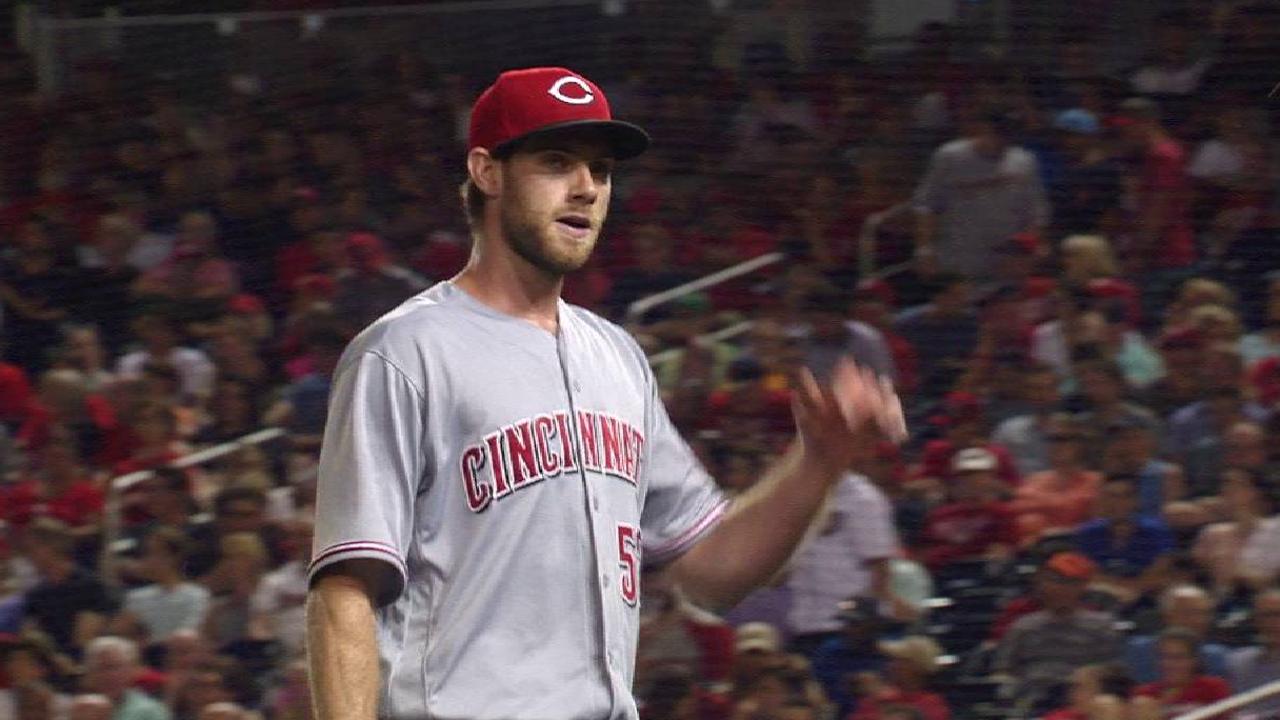 Is there a chance we could see Nick Senzel as a September callup?
-- Nicholas L., on Facebook
There is a chance, but I'm not expecting it. Barring any developments by Sept. 1, the Reds' top prospect per MLBPipeline.com will have about a half-season at Double-A Pensacola. The organization hasn't rushed him to this point and he isn't on the 40-man roster. I would not be surprised to see Senzel in big league camp next spring, though.
Who should the Reds honor next with a statue at Great American Ball Park?
-- @kyleshaner
The Reds have done a nice job with the statue unveilings the past few years for Pete Rose, Tony Perez, Joe Morgan and Johnny Bench, but I think it's time to look to honoring the next era. I would think Hall of Famer Barry Larkin would be a strong option. But one other suggestion I have isn't a player. What about Marty Brennaman? The Ford Frick Award-winning radio broadcaster is a local icon, a Reds institution and routinely gives back to the community.
Mark Sheldon has covered the Reds for MLB.com since 2006, and previously covered the Twins from 2001-05. Follow him on Twitter @m_sheldon and Facebook and listen to his podcast. This story was not subject to the approval of Major League Baseball or its clubs.