Sore hamstring may land Mesoraco on DL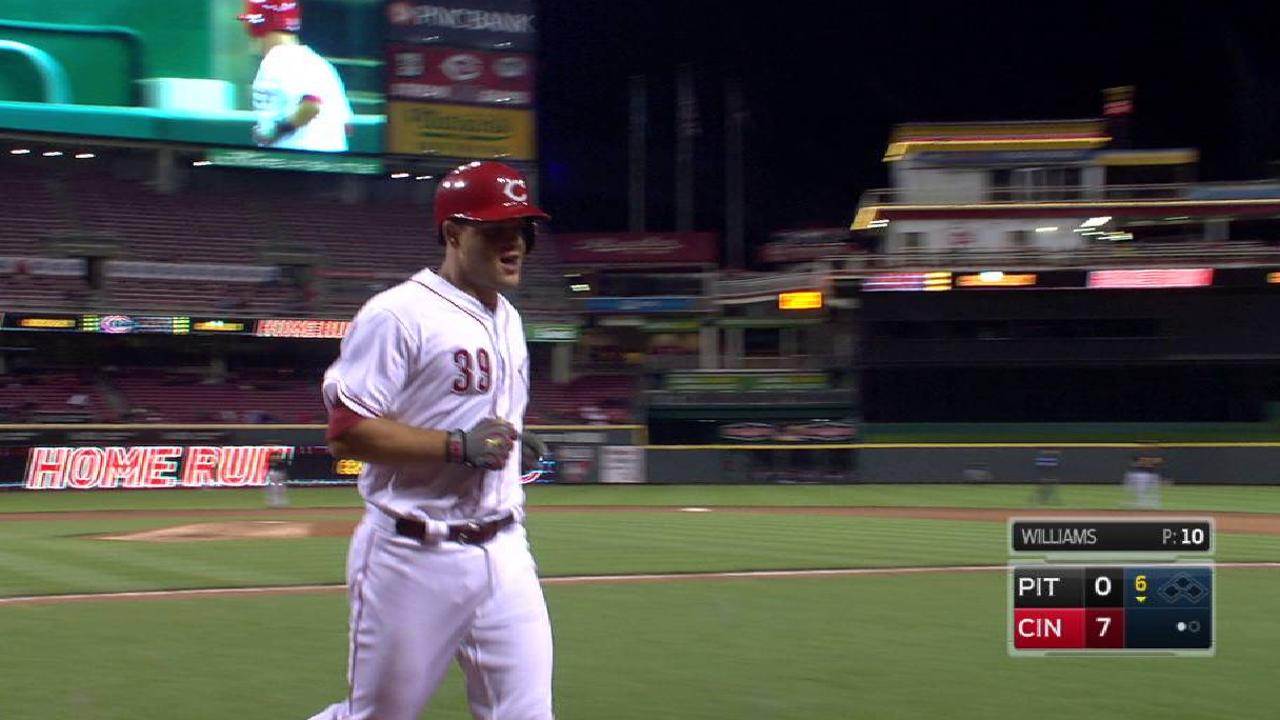 CHICAGO -- Reds catcher Devin Mesoraco remained bothered by a sore left hamstring, which kept him out for a third straight game on Thursday. The injury could soon have the club weighing a potential stint for him on the 10-day disabled list.
"It's still kind of lingering around here more than I had expected," Mesoraco said. "I've been running the last couple of days and it's 75-80 percent."
Mesoraco last played on Sunday at San Francisco, when he was taken out after two plate appearances in a double switch as a precaution during a blowout loss to the Giants. Of course, he is hoping to avoid another trip to the DL.
"I would say it depends on how today and the next couple of days go," Mesoraco said. "I'm hopeful today will go a little better and I'll be in there [Friday]."
Mesoraco is batting .273/.385/.394 in 13 games, including nine starts, since his April 27 activation from the DL. He got a late start to this season as he rehabilitated to come back from left shoulder and right hip surgeries in 2016. Before '17, he was limited 39 games and 18 starts over two seasons.
Tucker Barnhart has started behind the plate with Mesoraco out. The club can afford to wait a little longer on a DL decision because it also has a third catcher in Stuart Turner to back up Barnhart.
"It's not the same as an oblique, but I think it can be as easily exasperated, [and] hard to define when he should go out there with a reasonable expectation that he's not going to reinjure the hamstring," Reds manager Bryan Price said. "If this is something we should give more time to, then we really should consider getting another player here."
Certainly any leg injury is amplified for catchers.
"When you're behind the plate, you have to do a number of things, so there can't be any issues," Mesoraco said. "You just have to use your body in any situation."
Price still not convinced
On the heels of a controversial overturned call at first base that ended Wednesday's 7-5 defeat to the Cubs, Price praised Major League Baseball for responding to his complaints. The league sent him a video clip and still photos of the play -- which had Joey Votto ruled out on a grounder up the middle. It appeared that first baseman Anthony Rizzo's foot came off the bag as he received a one-hop throw from shortstop Addison Russell.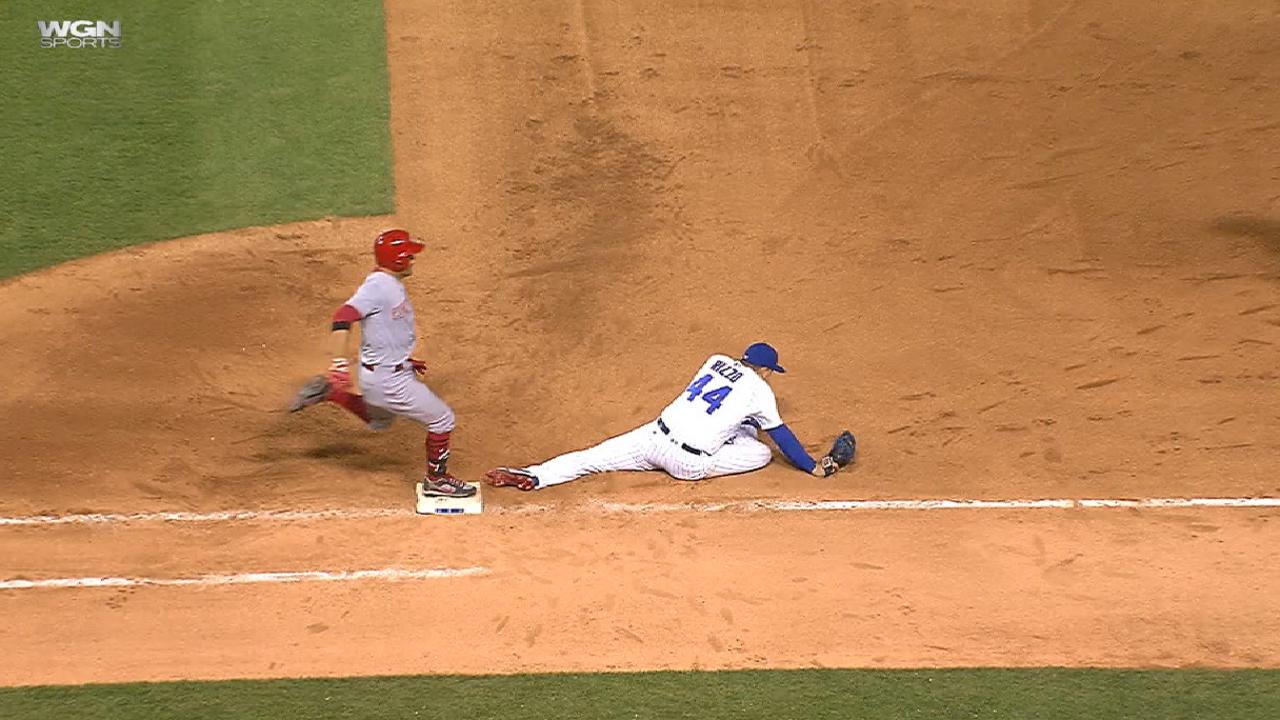 "I admired the fact that they handled it as quickly as they did," Price said. "I did not see it the same way that the four umpires did in New York and that there was conclusive evidence that Rizzo's foot was on the base when he had control of the baseball. But that was their decision. It just leaves you to be frustrated, to be angry. Maybe if they have a better look, if they have some HD zoom lens shot, I'd love to see that, because I would have slept better last night knowing they got the call right."
• To clear a spot for starting pitcher Amir Garrett's recall Thursday, the Reds optioned reliever Barrett Astin to Triple-A Louisville.
Mark Sheldon has covered the Reds for MLB.com since 2006, and previously covered the Twins from 2001-05. Follow him on Twitter @m_sheldon and Facebook and listen to his podcast. This story was not subject to the approval of Major League Baseball or its clubs.