Price seeing red over overturned call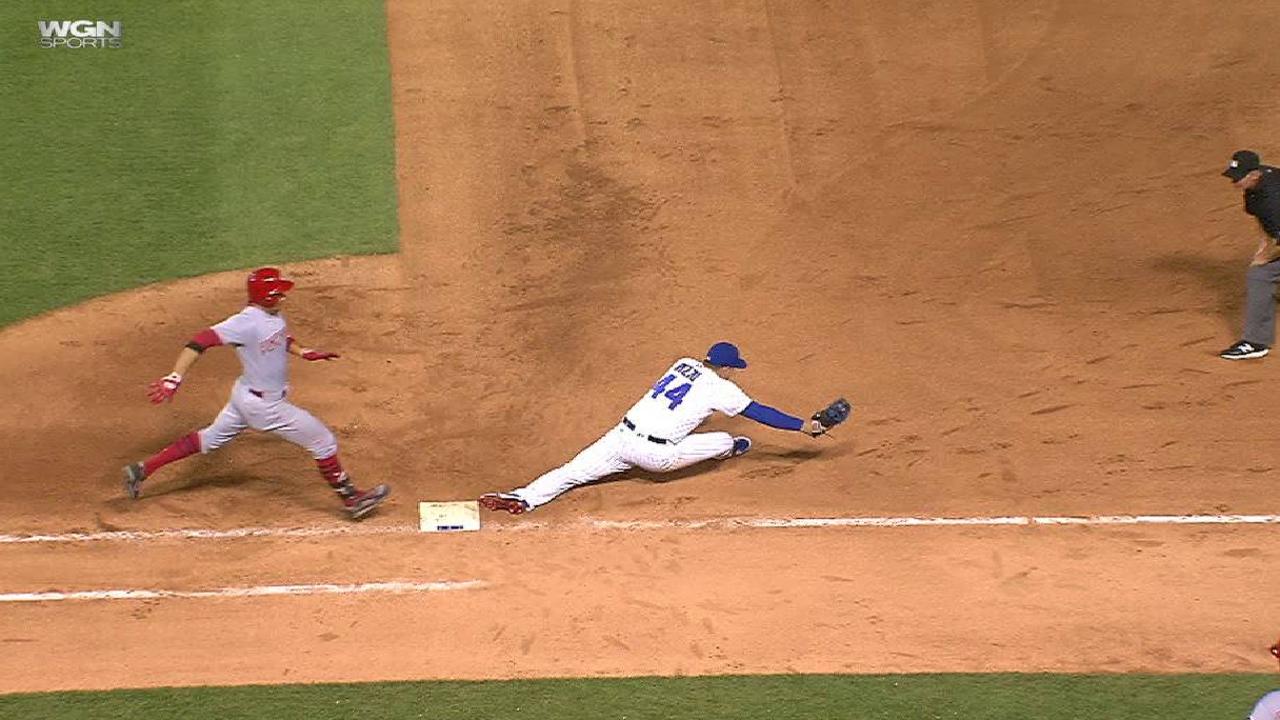 CHICAGO -- Even after a cooling-off period following the Reds' 7-5 loss to the Cubs, manager Bryan Price could not contain his anger. Price was boiling over an overturned call against his club for the final out of the game, sealing Cincinnati's season-high fifth straight defeat.
With two outs in the top of the ninth and the Reds facing Cubs closer Wade Davis, Joey Votto hit a grounder up the middle, where shortstop Addison Russell made a nice sliding stop to the right of second base. Russell's desperate throw from his knees one-hopped to stretching first baseman Anthony Rizzo and appeared to pull Rizzo's foot off the bag.
First-base umpire Ed Hickox ruled Votto safe. The Cubs, with nothing to lose, challenged the call. The replay official determined that Rizzo's foot was still touching the base when the ball contacted the interior of his glove, but Price did not feel that the replays were definitive enough to merit an overturning of the original call.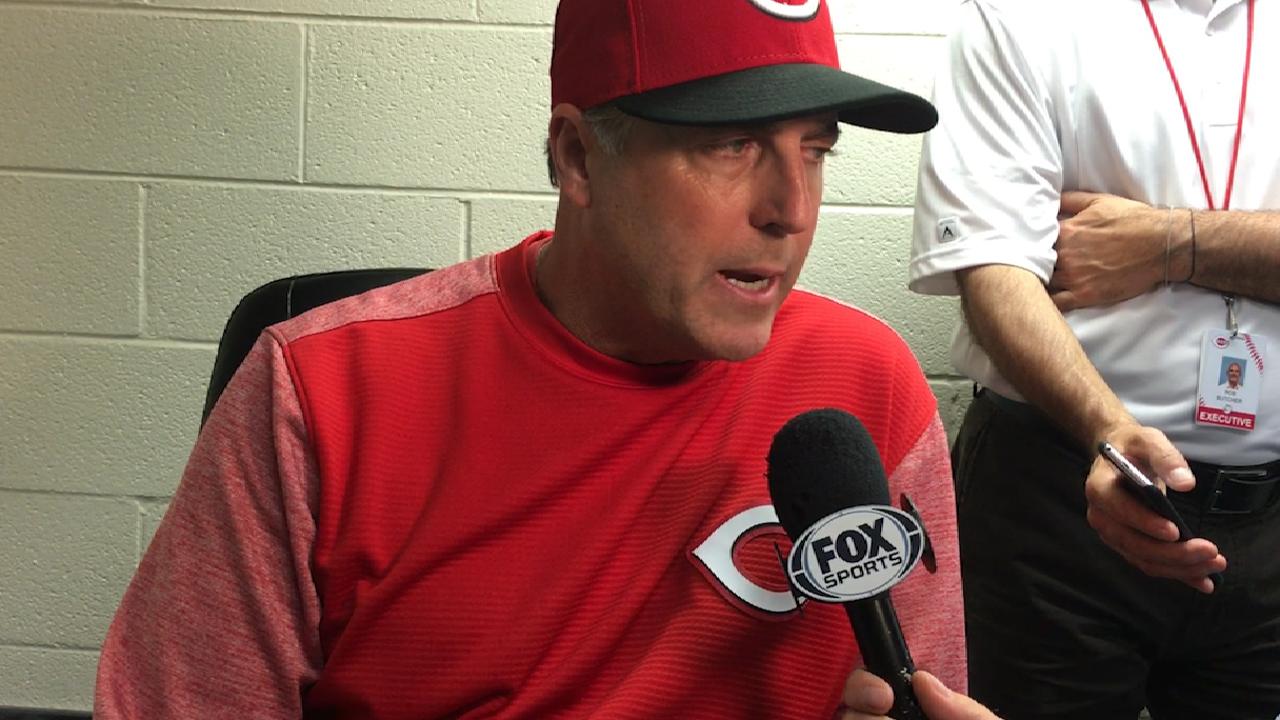 "We have to have, without question, a shot of that play that's worthy of overturning the call," Price said. "On the big screen, we did not see that. There was only one vantage point that we saw that would have been able to establish if Rizzo's foot was on the bag, and it was not definitive in our eyes to where you could overturn that call."
The Reds had battled back upon being down, 7-2, after three innings.
"[If Votto was safe], now we're one swing of the bat away from tying up that ballgame," Price continued. "Two teams are trying to win that game. As much as it's 'Hail to the Cubs' and 'They're the World Series champs' and 'They're great,' we're trying to win the ballgame, too.
"Until I see [something definitive], I'm going to be more than upset. That's not a way to end a ballgame unless they can show us something that's definitive. If they can't, shame on them. Because there's nothing as managers that we can do, because the call is being made in New York. It better be right. It better be definitive, because if it's not, we're all going to be [angry] here."
The overturned call also snapped Votto's hitting streak at nine games.
"It's awkward," Cubs manager Joe Maddon said. "I thought there was one angle that they showed on the board that indicated [Rizzo] was on the bag. The others were not so encouraging. I've learned already from calls that have gone against us that they have a different look in New York and see it in an even more high-def situation and blow it up. Fortunately, it went our way."
Mark Sheldon has covered the Reds for MLB.com since 2006, and previously covered the Twins from 2001-05. Follow him on Twitter @m_sheldon and Facebook and listen to his podcast. This story was not subject to the approval of Major League Baseball or its clubs.