With or without Mesoraco, Reds to carry 2 catchers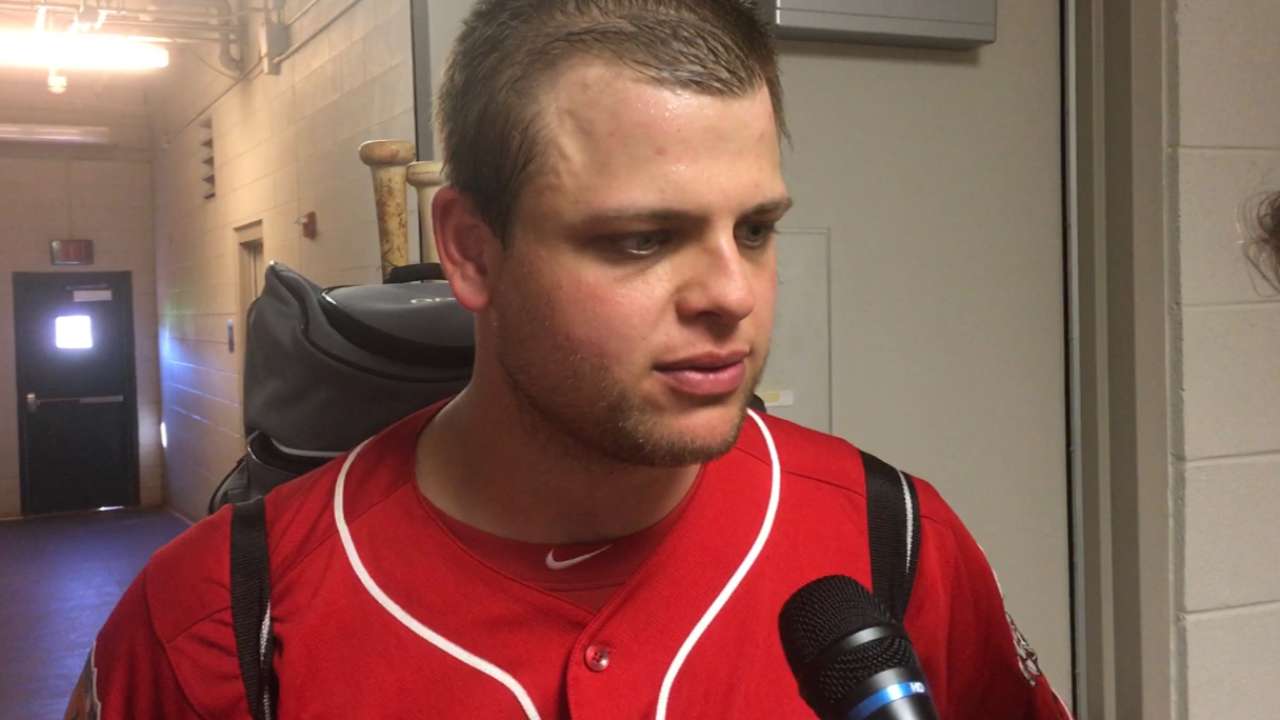 GOODYEAR, Ariz.-- Following a successful debut Sunday in a 4-2 victory over the Brewers, Reds catcher Devin Mesoraco could spend a couple of days playing in Minor League scrimmages before his next Cactus League game. With three weeks to go before Opening Day on April 3, manager Bryan Price felt Mesoraco had enough to be ready for the 25-man roster.
But there were fingers crossed, considering Mesoraco is coming back from hip and shoulder surgeries.
"Before I do anything like count my eggs, I'm just going to let him progress, and not dangle the carrot out there and get too optimistic," Price said on Monday. "But if yesterday is an indicator, he certainly came out of it feeling good, and it increases my optimism for his readiness for the season."
If Mesoraco isn't ready, the Reds will pick either Rule 5 catcher Stuart Turner or non-roster invite Rob Brantly to back up Tucker Barnhart. Price did not expect to carry three catchers, however.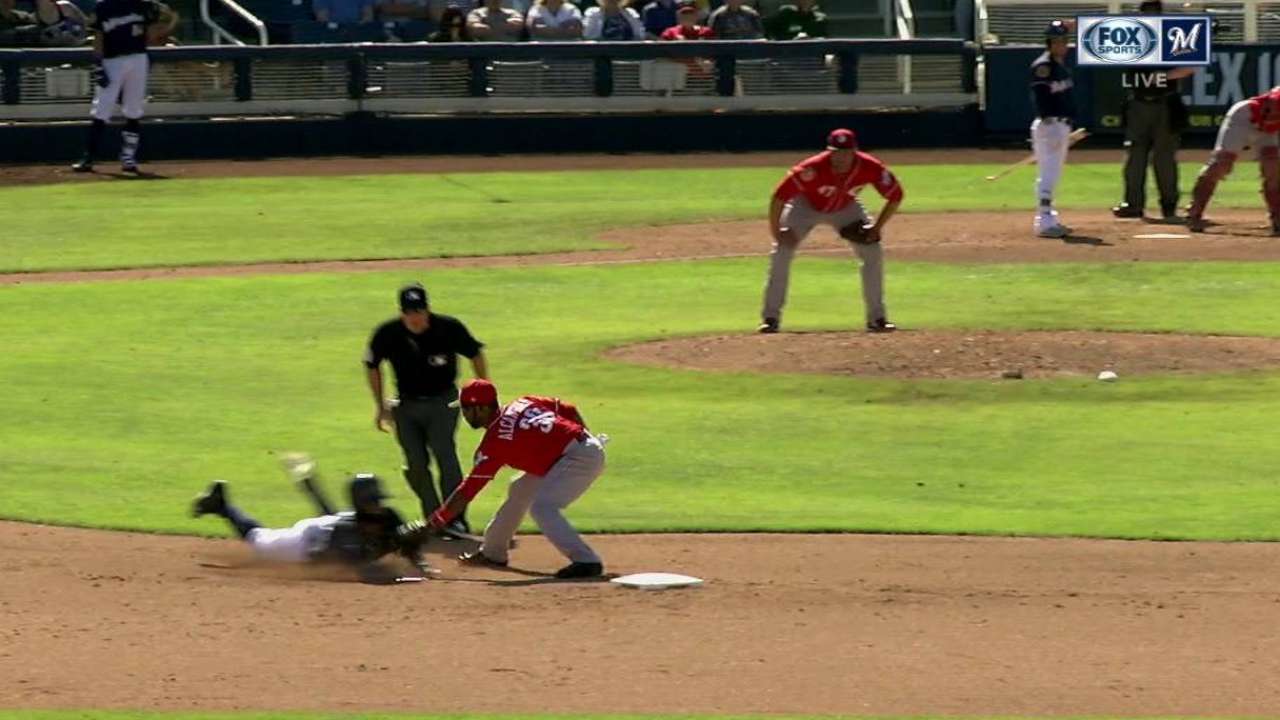 "I think ready means [Mesoraco] can carry a 50-50 workload with Tucker," Price said. "He doesn't need to go five out of seven [days]. If he was catching, and he wasn't durable enough to catch back-to-back games, I would say that he's not ready. That, to me, would suggest that we get him ready. You can't get a catcher ready in the big leagues.
"I think that he's either ready, and we have two catchers, or he's not ready and we have two catchers, one of them being Brantly or Turner."
Worth noting
• Starting pitcher Rookie Davis, who rolled his right ankle running out a double in a 9-8 victory over the Rockies on Sunday, had a wrap on the ankle Monday as he walked around. There was little swelling, and no bruising.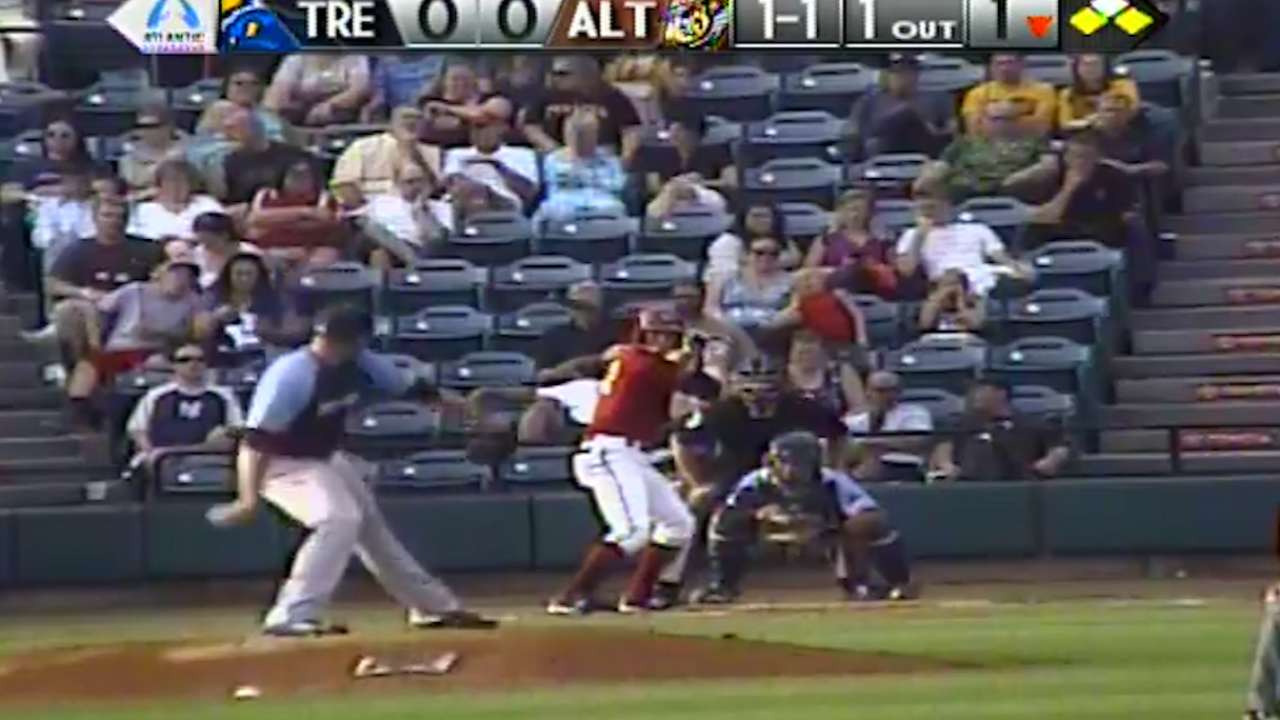 "Nothing significant," Davis said after he arrived in the clubhouse. "Stiff last night, stiff a little bit today, just walking on it. But I'll be fine. I'm walking on that, so that's all that matters."
"I am optimistic," Price said. "I will get more optimistic when he throws on the side and everything is OK, and he can push off the rubber."
• Reliever Louis Coleman, who has dealt with right shoulder inflammation since early in camp, is slated to make his spring debut Tuesday. Coleman, who is vying for a bullpen spot as a non-roster invite, will face the Dodgers -- his former club.
Mark Sheldon has covered the Reds for MLB.com since 2006, and previously covered the Twins from 2001-05. Follow him on Twitter @m_sheldon and Facebook and listen to his podcast. This story was not subject to the approval of Major League Baseball or its clubs.