Seasoned Votto embracing new wave of players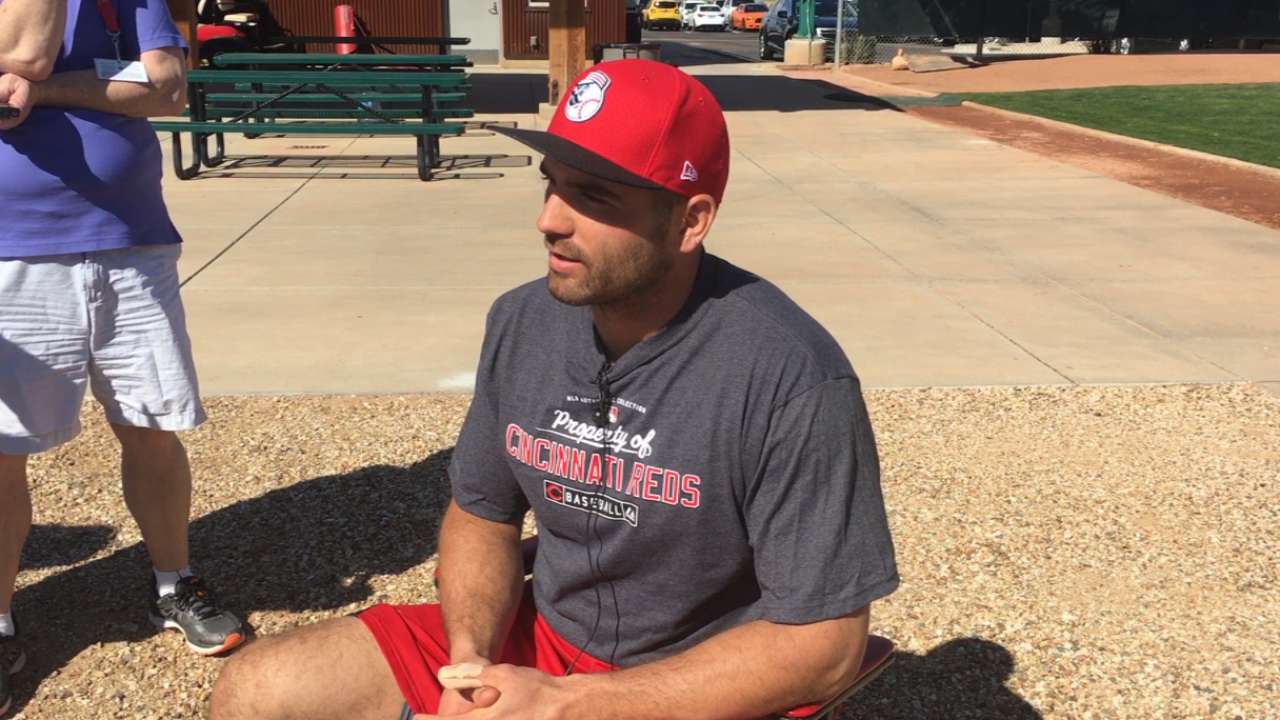 GOODYEAR, Ariz. -- A former National League Most Valuable Player, one of the game's best hitters and at 33 years old, Reds first baseman Joey Votto is also one of the club's longest-tenured players. Votto realizes that might prompt a fleet of younger, newer teammates to feel like they need to give him deferential treatment.
Votto doesn't want that, however.
"That can be a bit uncomfortable, because I'd just like to fit in," said Votto on Thursday, the report day for Reds position players at Spring Training. "But that passes quickly. It happens at the initial meeting and goes away. Some take the opposite spectrum and go, 'Pfff, who cares about this guy?' That's great, too."
• Spring: Info | Tickets | Schedule | Gear
Spring Training 2017 has the rebuilding Reds missing the presence of Jay Bruce and Brandon Phillips after both were traded.
Votto misses the teammates who have come and gone over the years, but is embracing the new wave of players.
"It can be odd sometimes looking around the clubhouse and seeing certain players I used to play with not around," Votto said. "But I'm really excited about the next group. I'm excited to share future winning with them."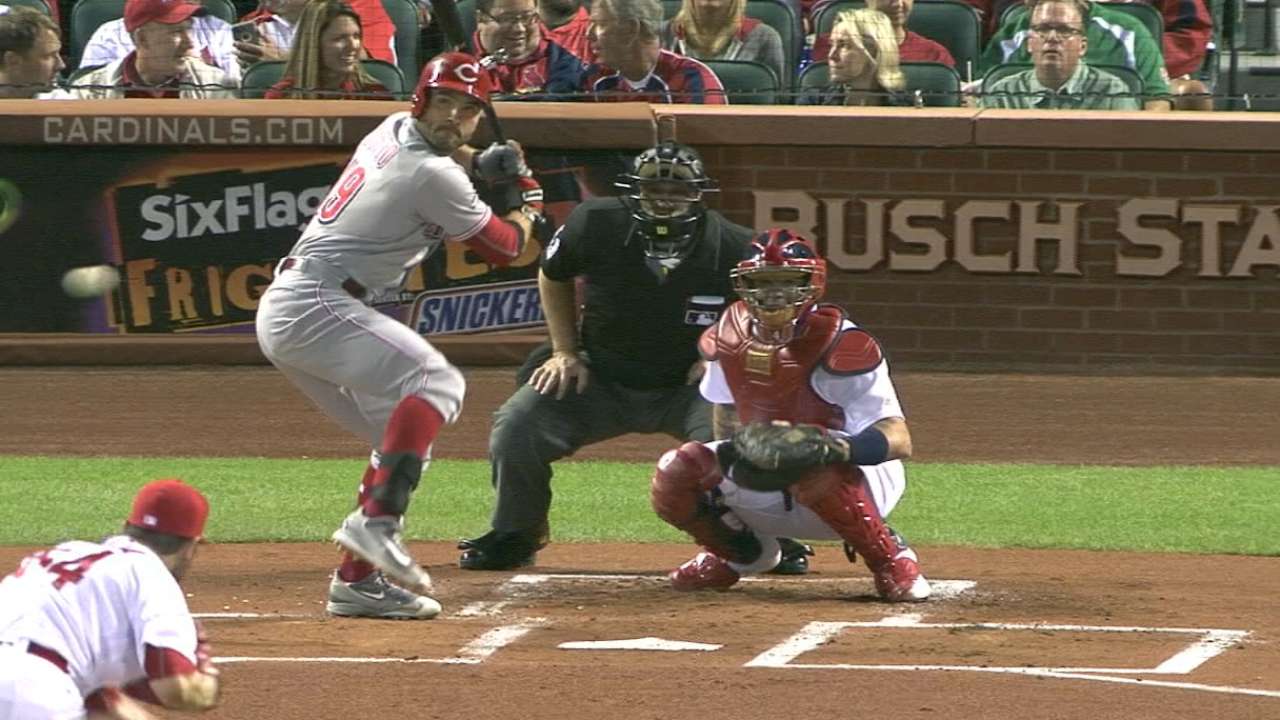 Following a notoriously slow start to 2016, Votto finished with a .326/.434/.550 slashline, 29 home runs, 34 doubles and 97 RBIs. He led the NL in on-base percentage, and was second in OPS and walks.
The slow start -- he was batting .213 on June 1 -- and a decline in his defensive play left Votto hungry to improve his overall game over the winter. But he also realized he needed to pump the brakes a little bit first.
"Last offseason, I was bordering on getting burned out, so I needed to take some time off," Votto said. "I didn't train anywhere like I normally would. But I felt different this year. I felt excited to get back into working on a consistent basis. I enjoy work. But it was a weird point in my career where I felt like I had been doing the same thing every single year. I just needed a breather, and I didn't feel that this past offseason. I was excited to get into the work and do what I can to be able to come into camp and compete with my teammates and improve the quality of every aspect of our game."
Votto has never been a vocal leader in the clubhouse and didn't plan to increase his voice this season. Last season, however, he did make quieter contributions, such as helping Billy Hamilton with his hitting before games.
Leading by example is more Votto's style.
"I think just doing my job and coming out to work every day and putting in an effort on things that keep me on the field, that's what players feed off of when it comes to other people's actions," Votto said. "I found the same thing with playing with Scott [Rolen], and playing with Brandon. I learned from their actions. I think that's something I will be able to do here."
Mark Sheldon has covered the Reds for MLB.com since 2006, and previously covered the Twins from 2001-05. Follow him on Twitter @m_sheldon and Facebook and listen to his podcast. This story was not subject to the approval of Major League Baseball or its clubs.