Feldman ready to embrace leadership role
Right-hander signed one-year deal with Reds in January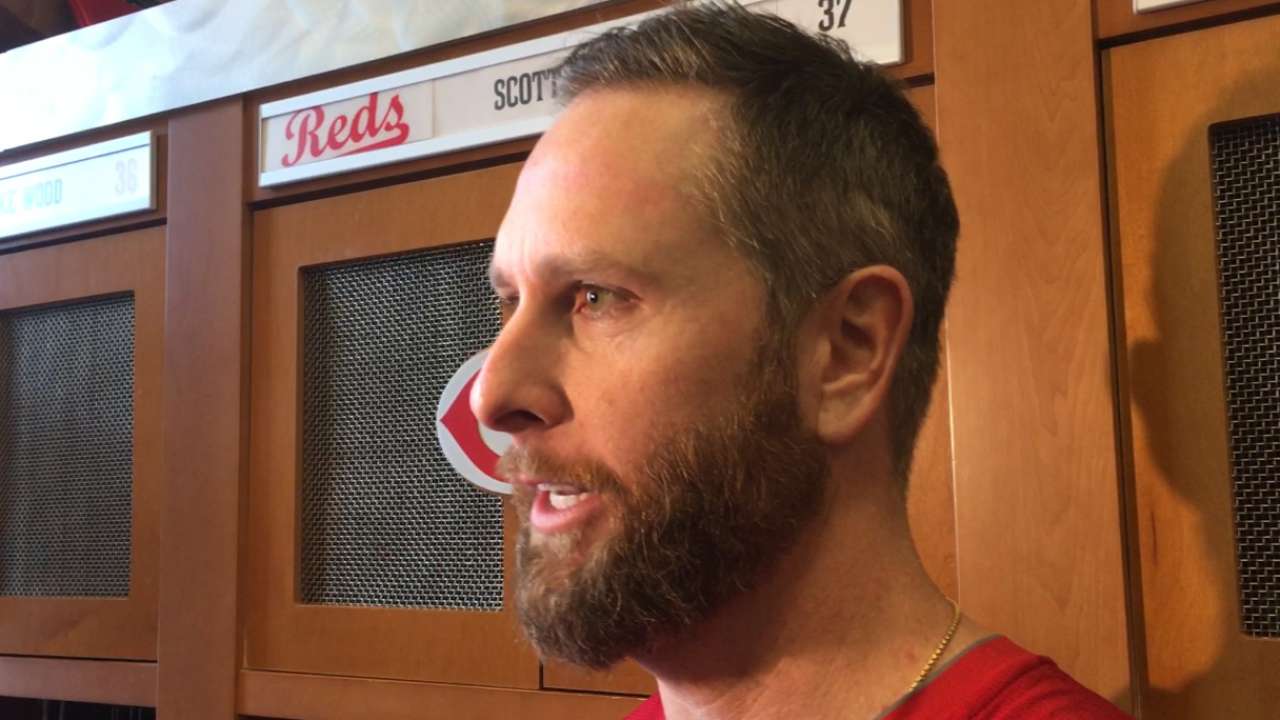 GOODYEAR, Ariz. - During his 12 seasons in the big leagues since 2005, Reds right-hander Scott Feldman has had Texas, Baltimore and Houston among his home ballparks. All are known for being hitters' parks where misplaced pitches can often be launched over the fence.
His new home, Great American Ball Park, is known as one of the most hitter-friendly, but that doesn't scare Feldman.
"I try to keep the ball on the ground and let the defense do some work behind me, let the guys run the ball down," said Feldman, who also had stints with the Cubs and Blue Jays. "I try to work quick and get the offense back in there to hit. Out of the parks I've pitched in, most of them have been hitter's parks."
Feldman, 34, features a sinker among his pitches. Over his career, he's induced groundballs over 47 percent of the time, according to Fangraphs.com.
The Reds signed the free agent Feldman to a one-year $2.3 million deal on Jan. 26. He can also receive an additional $2.2 million in incentives. The opportunity to compete for a spot in the club's rotation was the primary attraction to joining Cincinnati. With last week's news that Homer Bailey will miss at least the first two months of the season after elbow surgery, Feldman is viewed as a lock to start the season in the Reds' rotation.
• Reds place Bailey on 60-day DL, claim Ogando
"That's what I would like to do," Feldman said of starting. "Opportunity, you've got to go where they want you. I felt like the Reds called early and showed interest. It seemed like a good place to play. I'm excited about it."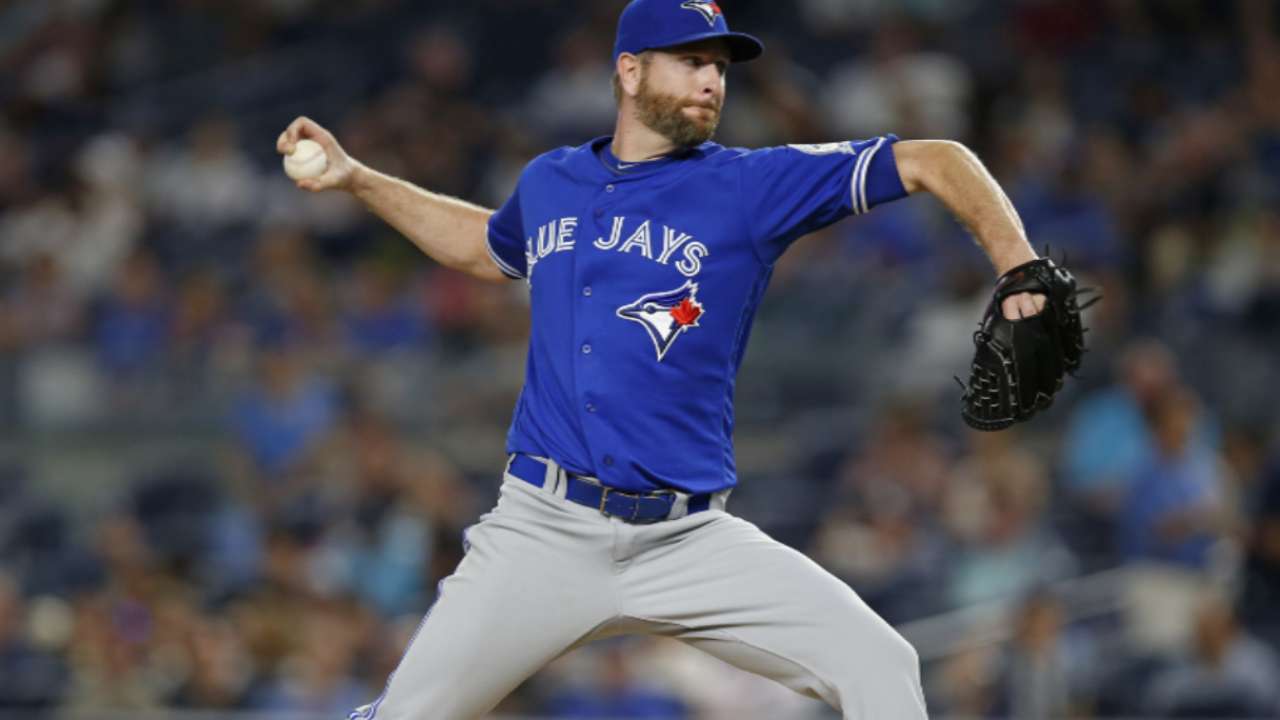 Last season, Feldman was primarily a reliever, with the exception of five starts for the Astros. He was 7-4 with a 3.97 ERA in 40 games between the Astros and Blue Jays, but he had a 2.90 ERA in 26 games for Houston. He struggled after being traded to Toronto to the tune of an 8.40 ERA in 14 appearances.
"He comes with, I think, a lot of respect from the people that have had him in the past," Reds manager Bryan Price said. "We're also providing him an opportunity to pitch as a starting pitcher after kind of transitioning back to the bullpen last year. I think he fully embraces that opportunity. I think we got a quality pitcher and a quality guy. It's something we're trying to really hit on both when we can."
The Reds appreciated the leadership shown last season by Dan Straily, who was traded to the Marlins before the Feldman signing. Bronson Arroyo, who was with the Reds from 2006-13, was brought back this year to compete for a spot and also has leadership skills.
"We know Scott, at this moment, is healthy and his experience can really help and improve [young pitchers] that are either in big league camp for the first time or don't have big league experience that are in camp, [or] the young group that doesn't have much big league experience," Price said. "Then you add Scott Feldman to the mix. It certainly helps support [pitching coach] Mack Jenkins, myself and [bullpen coach] Ted Power when it comes to metering out pitching advice."
Feldman appears ready to embrace that role, in addition to pitching.
"I just go out there and be myself. If people want to look at me as a mentor, great," he said. "When I was younger, I liked to try to talk to guys like Kevin Millwood or somebody that had a lot more experience than I did. Always stuff you can learn."
Mark Sheldon has covered the Reds for MLB.com since 2006, and previously covered the Twins from 2001-05. Follow him on Twitter @m_sheldon and Facebook and listen to his podcast. This story was not subject to the approval of Major League Baseball or its clubs.