Reds' veterans to help guide 5 rookie pitchers
With Cueto, Leake departed, remaining starters have just 71 Major League appearances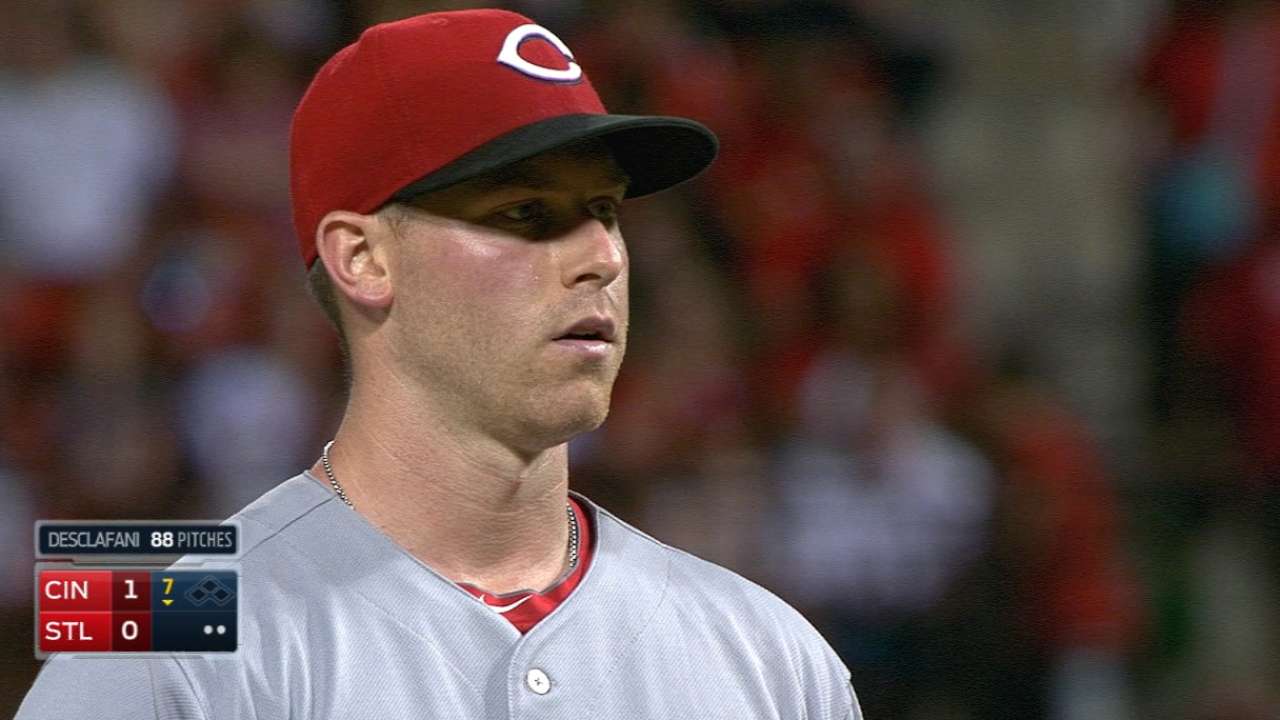 CINCINNATI -- Five rookie pitchers in one rotation is certainly rare, but that is the reality for the Reds moving forward.
With the trades of veteran arms Johnny Cueto and Mike Leake, the Reds have a young core of starting pitchers. Anthony DeSclafani (25 starts), Michael Lorenzen (15), Raisel Iglesias (eight), David Holmberg (seven) and for now Keyvius Sampson (one) will make up the Cincinnati's rotation. The quintet has combined for 56 career starts and 71 career appearances. Cueto alone nearly has four times as many starts (214) in his career.
More
Robert Bondy is an associate reporter for MLB.com. This story was not subject to the approval of Major League Baseball or its clubs.