Leake, rotation continue to struggle for Reds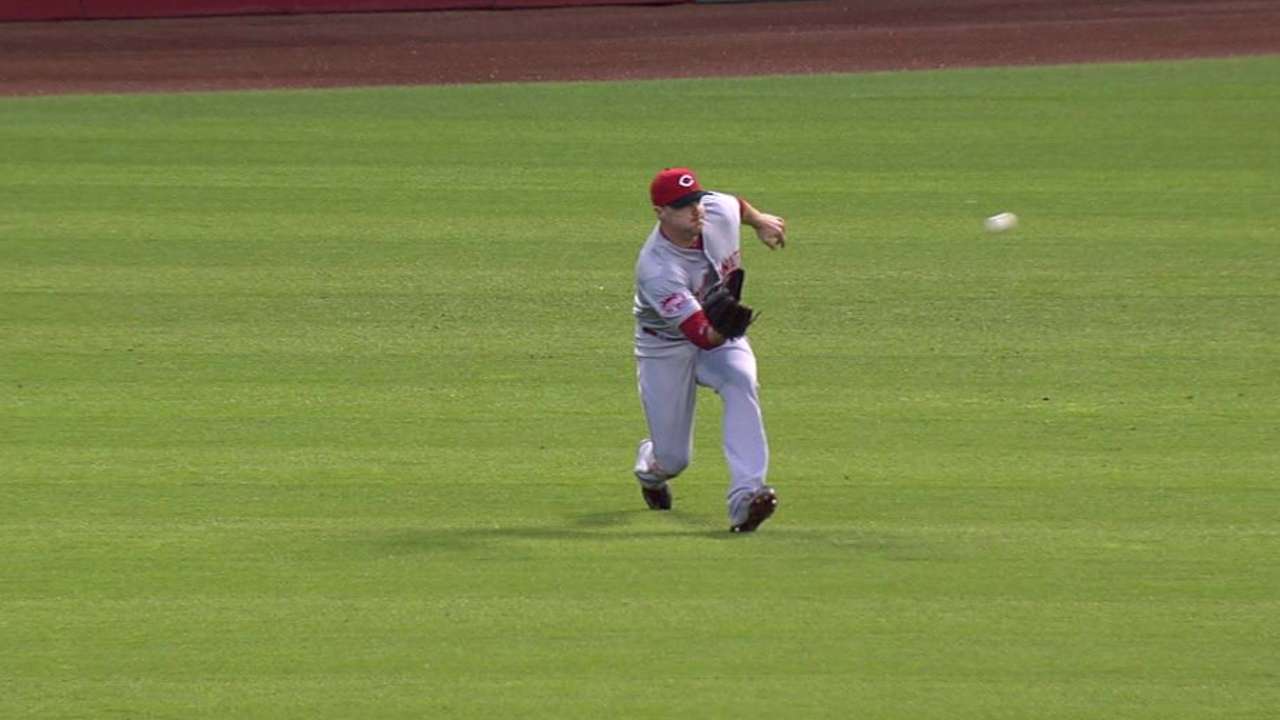 CLEVELAND -- The Reds rotation is in a free fall and none of its members seem to have a working parachute.
The Reds' losing streak extended to a season-high six games with Friday's 7-3 defeat to the Indians. The starting pitcher was on the hook for all six losses, including Mike Leake, who labored with 81 pitches over four innings vs. Cleveland on Friday.
More