MLB.com Columnist
Mike Petriello
Speed Chap: Aroldis is on everybody's radar
Has highest strikeout rate, lowest batting average against since 1901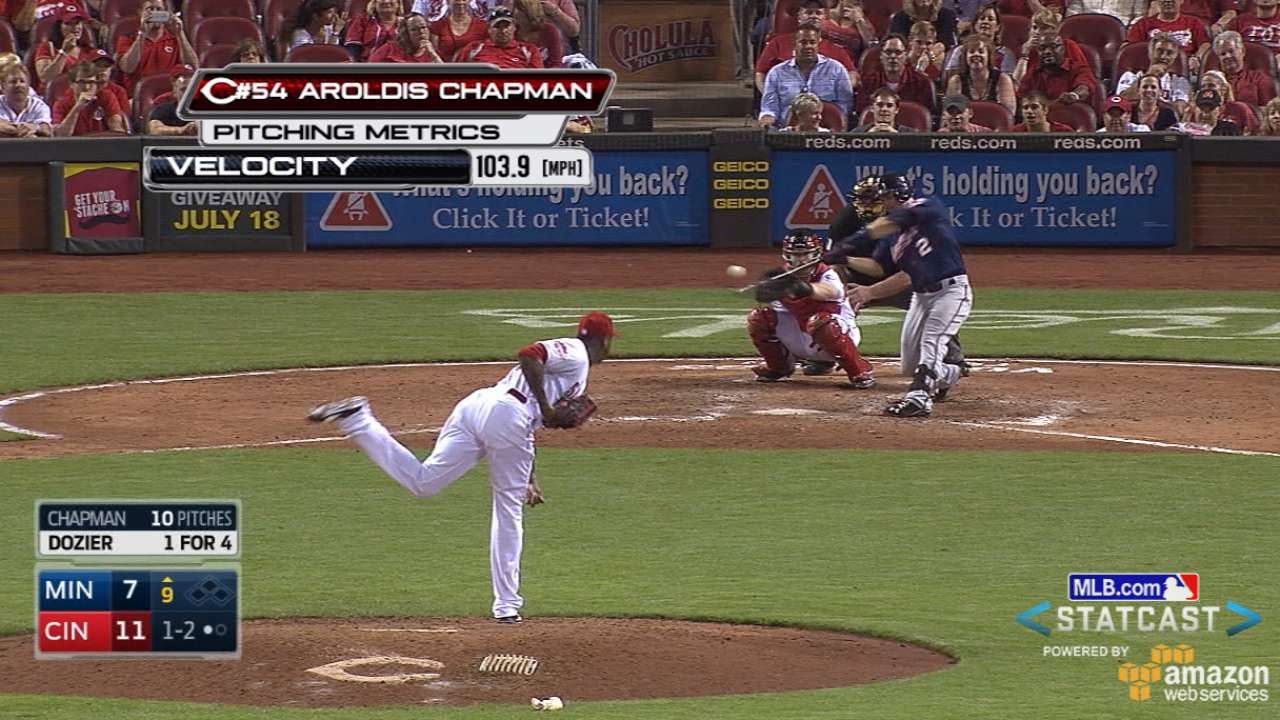 Sometimes it feels like no matter how many incredible Aroldis Chapman facts you name, it's just never enough, because there's always something more fascinating right behind it. That is to say, no one does what he does. He's something like "the Giancarlo Stanton of pitching," doing things with velocity that we can't really say we've ever seen before. It's why he's the most interesting name likely to be traded this winter, because he's elite and fun and probably historic.
The left-handed flamethrower has drawn significant interest from a huge handful of teams, most notably the Astros, Nationals, Mariners and Rangers. Needless to say, though, wherever he ends up, all opponents will be interested -- if not fearful -- that Chapman will land in their division.
More
Mike Petriello is an analyst for MLB.com and the host of the Statcast podcast. He has previously written for ESPN Insider and FanGraphs.
This story was not subject to the approval of Major League Baseball or its clubs.